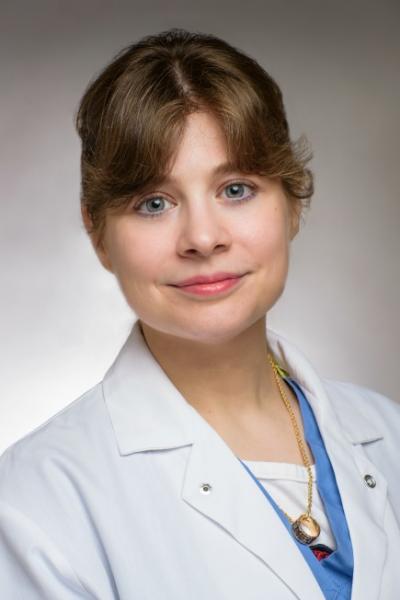 Overview
Areas of Expertise / Conditions Treated
Prosthodontics, Pediatric Head and Neck Tumors, Head and Neck Cancers, Head and Neck Cancer Surgery, Head & Neck Tumors, Genetic Disorders, Facial Trauma, Facial Reconstruction, Ear Reconstruction, Ear Disorder, Head and Neck Reconstruction, Head Injury, Pediatric Ear Reconstruction, Oral Surgery, Oral Medicine, Oral Cavity Reconstruction, Oral Cancer, Lou Gehrig's Disease, Jaw Reconstruction, Jaw Anomaly, Head Trauma, Cleft Lip and Palate, Maxillofacial Prosthodontics, Maxillofacial Prosthetic Procedure, Prosthetics, Dental Implant, Prosthetic Dental Implant, Dentistry
Academic Appointments
Associate Professor of Dental Medicine at CUMC
Administrative Titles
Director Predoctoral Prosthodontics- CUMC
Assoc Director Maxillofacial Prosthetics- CUMC
Director of Maxillofacial Prosthetics Program- VA Medical Center
My mission is to serve as a resource for those patients most in need. Our center can support medical physicians in providing the highest standard of care for their patients with head and neck conditions and certain somatic deficits. In addition we are eager to assist independent patients with their treatment needs and questions.
Dr. Candice Zemnick is a Maxillofacial Prosthodontist who received her MPH from New York Medical in Emergency Medicine, obtained her dental degree from Tufts University School of Dental Medicine, a specialty in Prosthodontics at Columbia University School of Dental Medicine, and a subspecialty in Maxillofacial Prosthetics at Columbia and the James J. Peters VA Medical Center.
Dr. Zemnick is an Associate Professor and Director of Predoctoral Prosthodontics and Associate Director of Maxillofacial Prosthetics at Columbia University Medical Center. She serves as Director of the Maxillofacial Prosthetics Program at the James J. Peters VA Medical Center. She has published in peer-reviewed journals and lectures nationally on the subject of Maxillofacial Prosthodontics.
Dr. Zemnick's interest lies primarily within the field of maxillofacial prosthetics and in providing compassionate care to those that need it most. Using a craniofacial team approach, she creates prosthetic eyes, ears, nose, midfacial prostheses to replace missing areas of bone and tissue as may be indicated for functional, cosmetic, and psychosocial reasons. She also provides intraoral prostheses to restore oral functions, such as speech, mastication and swallowing. Other prosthetic devices she creates can position or shield facial structures during radiation therapy. Dr. Zemnick treats patients pre & post oncological management, those having experienced trauma, as well as patients afflicted by neuromuscular disorders including ALS/Lou Gehrig's Disease and stroke. Pediatric and Adult patients with congenital disorders such as cleft lip and palate and auricular microtia are also treated in her office. The craniofacial prostheses she provides can be retained by mechanical means, medical grade adhesives and/or bone integrated percutaneous implants.
Hospital Affiliations
NewYork-Presbyterian/Columbia
Schedule an Appointment
New and Existing Patients:
Location(s)
New Patient Appointments:
CUMC/Presbyterian Hospital and Vanderbilt Clinic
New Patient Appointments:
Credentials & Experience
Education & Training
MPH, Emergency Medicine, New York Medical College
DMD, Dentistry, Tufts University School of Dental Medicine
MS, Prosthodontics, Columbia University College of Dental Medicine, NY
Maxillofacial Prosthetics, VA HealthCare System
Honors & Awards
Invited CME Lecturer and Panel Discussion by ASHA – Philadelphia Annual Meeting. (The American Speech-Language-Hearing Association is the national professional, scientific, and credentialing association for 186,000 members and affiliates who are audiologists; speech-language pathologists; speech, language, and hearing scientists). November, 2016.
Invited CME Speaker and Panel Discussions: Full Day Session- The Science and Practice of Treating Head and Neck Cancer: Roswell Park Cancer Institute 11/14; Greater NY Dental Meeting, 11/15;   Re-invited: John's Hopkins: Fall, 2016
Invited Lecture- Craniofacial and Cleft Series: Maxillofacial Prosthetics- CHONY, 10/14, Fall /16
Invited Lecture- Maxillofacial Prosthetics- Touro College of Dental Medicine- 7/16
Invited Lecture -Baruch College: Maxillofacial Prosthetics- Extraoral & Intraoral  7/14, 7/15, 7/16
Received Teaching Award during Clinician Ceremony: 6/2014, 6/2016
Invited Greater NY Meeting Presentation: Prosthetic Considerations for the Geriatric Population,  Invited Lecture 11/13 for the American Society for Geriatric Dentistry  ( 2.5hr: Extraoral and Intraoral Prosthetics )
• Received Teaching Award from the Class of 2015 during Clinician Ceremony, 6/2013
• GNY Academy of Prosthodontics Spring Meeting Chair, 5/31/2013
• ACP Spring Meeting 2013 2nd Prize: Faculty Mentor for PhD Thesis: Enhancing Diagnostic Reasoning Abilities of Pre-Doctoral Dental Students with Introduction of Prosthodontics Education and Computer-Based Cognitive Tutor
• Keynote Speaker at Annual Inauguration Ceremony for NYU Academy of Distinguished Educators, 9/28/12
• Received Edward V. Zegarelli Teaching Award at commencement. The annual award recognizes one faculty member who has demonstrated excellence in innovative teaching techniques: 5/12
• GNY Academy of Prosthodontics Induction as Associate Fellow, 12/1/11
• Profiled in MOUTH Magazine, Spr 2011, "Reconstructing Faces"
• Received Teaching Award from the Class of 2012 during Clinician Ceremony: 6/2010
• Received Award from Graduating Class of 2010
• GNY Speaker: Prosthetic Considerations for the Geriatric Population, Lecturer, 11/29/09
• Promoted to full Fellow of the American Academy of Maxillofacial Prosthetics, 2009
• Received Award from Graduating Class of 2009
• Received Teaching Award from the Class of 2011 during Clinician Ceremony: 6/2009
• OKU Induction, 6/11/2009
• AAWD Panel Discussion Seminar: 4/09
• Glenda Garvey Teaching Academy Induction: 4/28/09
• Received Teaching Award from the Class of 2010 during Transition Ceremony, 6/2008
• Received Stanislaw H. Brzustowicz  Faculty Award from Columbia Dental Alumni Assoc., 11/07
Research
Selected Publications
Speech Prosthesis in Child Patient with Ectodermal Dysplasia -New York State Dental Journal- Mar 2013 Vol 79, No 2
Restoration of Oral and Craniofacial Defects by Stem Cells and Bioengineering Approaches
Textbook Chapter (Mosby/Elsevier): (coauthored w/Drs. J. Mao & Jin Kim)
(published- Chapter 28, - Current Therapy in Orthodontics, eds. Nanda, Kapila, 2010)
Labial Protection Device for a Child Patient with Cerebral Palsy
-Journal of Implant and Advanced Clinical Dentistry, July/Aug, 2009
Computer-aided Design and Rapid Manufacture of an Orbital Prosthesis
- International Journal of Prosthodontics (6/09)
Columbia's Experience with Craniofacial Implant Restoration
- Journal of Prosthodontics, 8/08
Rapid Prototyping Technique for Creating A Radiation-Shielding Device
- Journal of Prosthetic Dentistry, 4'07
Immediate Nasal Prosthetic Rehabilitation following Cytomegalovirus Erosion
- Journal of Prosthetic Dentistry, 5'06
Misdiagnosis of Gingival SCC Presenting as a Periodontal Lesion
- CDR, 2010
Nasoalveolar Molding as Treatment for Cleft Lip and Palate: A Case Report
- CDR, 2009
Prosthodontic Case Control in Implant Dentistry– Columbia Dental Review, '06
Interdisciplinary Approach to Patients with Acquired Neurological Dysfunction
Regenerative Medicine Invited Review: Facial Reconstruction by Biosurgery: Cell
Transplantation vs. Cell Homing: (coauthored w/Drs. J. Mao & M. Stosich, E. Moioli, C. Lee, S. Eisig
Tissue Eng Part B Rev. 2010 April; 16(2): 257–262)