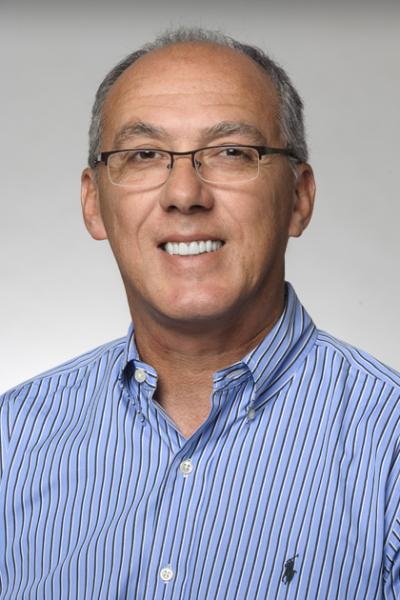 Overview
Academic Appointments
Assistant Professor of Dental Medicine at CUMC
Administrative Titles
Interim Division Director of Oral & Maxillofacial Radiology
Dr. Silva graduated from the School of Dental & Oral Surgery of Columbia University (now College of Dental Medicine) in 1998, completed a Hospital Dentistry residency at Cornell University in 1999, practiced General & Orthodontic Dentistry until 2013 and completed a Maxillofacial Radiology residency at the University of Washington - Seattle in 2015. He has been a Faculty member at the College of Dental Medicine since 2009.
A Board-eligible Maxillofacial Radiologist, Dr. Silva's scientific interests are the clinical application of Cone Beam CT technology, virutal planning and 3D printing of surgical guides and templates and development of a non-ionizing radiation clinical dental imaging system. He has a patent pending for a pre-clinical dental training device that produces radiographic images without use of ionizing radiation.
Dr. Silva teaches Maxillofacial Radiology to undergraduate students full-time at the College of Dental Medicine and post-graduate residents part-time at the University of Washington-Seattle.
Credentials & Experience
Education & Training
DDS, 1998 Dentistry, Columbia School Dental & Oral Surg
Residency: Cornell New York Hospital, NY
Residency: University of Washington School of Dentistry
Honors & Awards
Finalist, 2013 Columbia University Presidential Teaching Awards (12 of 4,000)
Faculty Excellence Award for Outstanding Clinical Knowledge, Communication & Teaching - 2012 (3 of 420)
Faculty Excellence Award for Outstanding Clinical Knowledge, Communication & Teaching - 2011 (3 of 420)
Research
Grants
ORAL IMMUNE ACTIVATION AND ALVEOLAR BONE LOSS IN HIV-INFECTED POSTMENOPAUSAL WOMEN (Federal Gov)

Apr 1 2017 - Jan 31 2022
Selected Publications
Silva, C., diRienzo, S., Serman, N. (1997). Cleidocranial Dysostosis: A Case Report. Columbia Dental Review 2:26
Bienstock, D., Goodenough, M., Silva, C., Ferguson, B. Is Diagonal Ear Lobe Crease Associated with Carotid Calcifications on Panoramic Radiograph of Cone Beam Computed Tomography? - Abstract