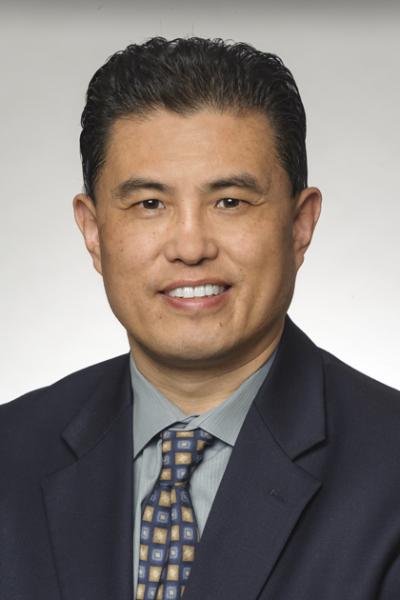 Overview
Academic Appointments
Edwin S. Robinson Professor of Dentistry (in Orthopedic Surgery and Pathology and Cell Biology)
Administrative Titles
Co-Director, Center for Craniofacial Regeneration
Faculty Mentor, Graduate Doctoral Programs Pathobiology and Molecular Medicine Program
2011 -        Co-Director, Center for Craniofacial Regeneration
2007 -   Professor with tenure, Columbia University
2000 - 2006  Associate Professor with tenure (2003), University of Illinois at Chicago, USA
1996 - 2000  Assistant Professor, University of Pittsburgh, USA
Credentials & Experience
Honors & Awards
2015   Outstanding Science Award, International Association for Dental Research
2014   Isaac Schour Memorial Award, American Association for Dental Research
2014   Distinguished Scientist Award, New York University College of Dentistry
2012   Sheridan Visiting Professorship, University of Sydney
2011   Yasuda Award for Excellence in Biomedical Research, Biomedical Engineering Society
2010   Henry Spenadel Award, New York Academy of Dentistry
2004   Whitaker Fellow, Whitaker Foundation
Research
Research Interests
Stem Cells
Biomaterials
Wound Healing
Tissue engineering
Grants
CLINICAL AND TRANSLATIONAL SCIENCE AWARD (Federal Gov)

Jul 1 2016 - May 31 2021
CONTINUOUS ROOT FORMATION IN DEVELOPING TEETH BY MOLECULAR CUES (Federal Gov)

Apr 1 2016 - Mar 31 2021
MULTIDISCIPLINARY TRAINING IN TMJ DISORDERS/PAIN: INTEGRATING BASIC, TRANSLATIONAL AND CLINICAL SCIENCE (Federal Gov)

Jul 1 2013 - Jun 30 2018
PRE-CLINICAL MODELS OF ODONTIC ANALOGS BY ENDOGENOUS STEM CELLS (Federal Gov)

Jun 10 2013 - May 31 2018
NOVEL BONE GRAFTING PROCEDURES FOR ORAL AND MAXILLOFACIAL APPLICATIONS. (Private)

Apr 1 2016 - Mar 31 2018
CLINICAL AND TRANSLATIONAL SCIENCE AWARD (Federal Gov)

Sep 30 2006 - Jun 30 2016
READY-TO-USE TISSUE CONSTRUCT FOR MILTARY BONE AND CARTIAGE TRAUMA (Federal Gov)

Sep 30 2010 - Oct 29 2014
ALVEOLAR RIDGE REGENERATION BY USE OF SCAFFOLDS SUPPLEMENTED OR NOT WITH ENAMEL MATRIX DERIVATIVE (EMD): AN EXPERIMENTAL STUDY IN DOGS (Private)

Sep 1 2012 - Aug 31 2014
TRACKING STEM CELLS IN ENGINEERED TISSUE AND ORGANS IN VIVO AND IN REAL TIME (Federal Gov)

Sep 15 2009 - Aug 31 2014
ENGINEERING OF VASCULARIZED BONE (Federal Gov)

Sep 25 2009 - May 31 2014
REGENERATION OF CLINICALLY RELEVANT OROFACIAL TISSUES IN PRE-CLINICAL MODELS (Federal Gov)

Sep 25 2009 - Aug 31 2013
FUNCTIONAL SYNOVIAL JOINT REPLACEMENT BY STEM CELL HOMING (NY State Gov)

Jan 1 2009 - Dec 31 2012
STEM CELL BASED SOFT TISSUE RECONSTRUCTION (Federal Gov)

May 1 2007 - Mar 31 2012
INTERNATIONAL CONFERENCE ON DENTAL AND CRANIOFACIAL STEM CEL LS (Federal Gov)

Jan 17 2011 - Jun 30 2011
DEVELOPMENT OF OFF-THE-SHELF PRODUCTS FOR DENTAL PULP REGENE RATION (Private)

Oct 9 2009 - Oct 8 2010
STEM CELL-MEDIATED PERIODONTAL LIGAMENT REGENERATION FOR AVU LSED TEETH (Private)

Apr 1 2009 - Mar 31 2010
STEM CELL-DRIVEN REGENERATION OF THE MANDIBULAR JOINT (Federal Gov)

Jul 21 2003 - May 31 2009
STIMULATION OF OSTEOGENIC AND CHONDROGENIC TISSUE ENGI- NEER ED CONSTRUCTS BY PULSED ELECTROMAGNETIC (Private)

May 24 2007 - Oct 31 2008
FUNCTIONAL TISSUE ENGIEERING OF ARTICULAR CONDYLE (Federal Gov)

Feb 1 2006 - Jul 31 2008
Selected Publications
1. Lee CH, Rodeo SA, Fortier LA, Lu C, Erisken C, Mao JJ* (2014) Protein-releasing polymeric scaffolds induce fibrochondrocytic differentiation of endogenous cells for knee meniscus regeneration in sheep. Science (Translational Medicine) 10(266):266ra171. PMID: 25504882.
2. Bianco P, Cao X, Frenette PS, Mao JJ, Robey PG, Simmons PJ, Wang CY (2013) The meaning, the sense and the significance: Translating the science of mesenchymal stem cells into medicine. Nature Medicine 19:35-42. PMID: 23296015.
3. Lee CH, Cook JL, Mendelson A, Moioli EK, Yao H, Mao JJ* (2010) Regeneration of articular surface of synovial joint by cell homing. The Lancet 376:440-448. PMID: 20692530.
4. Lee CH, Shah B, Moioli EK, Mao JJ* (2010) CTGF directs fibroblast differentiation from human mesenchymal stem/stromal cells and defines connective tissue healing in a rodent injury model. Journal of Clinical Investigation 120:3340-3349. PMID: 20679726.
5. Mao JJ*, Prockop DJ (2012) Stem cells in the face: Tooth regeneration and beyond.  Cell Stem Cell 11:291-301. PMID: 22958928
6. Mendelson A, Cheung YK, Paluch K, Chen M, Kong K, Tan J, Dong Z, Sia SK, Mao JJ*  (2013) Competitive stem cell recruitment by multiple cytotactic cues. Lab Chip 19:1156-1164. PMID: 23364311.
7. Lee CH, Lee FY, Tarafder S, Kao K, Jun Y, Yang G, Mao JJ* (2015) Harnessing endogenous stem/progenitor cells for tendon regeneration. Journal of Clinical Investigation 125(7):2690-701. doi: 10.1172/JCI81589. Epub 2015 Jun 8. PMID: 26053662
8. Hu L, Yang G, Hägg D, Sun D, Ahn JM, Jiang N, Ricupero CL, Rodhe CM, Ascherman JA, Chen L, Mao JJ* (2014) IGF1 promotes adipogenesis by a lineage bias of endogenous adipose stem/progenitor cells. Stem Cells 33(8):2483-95. PMID: 26010009
9. Zheng Y, Chen M, He L, Marão HF, Sun DM, Zhou J, Kim SG, Song S, Wang SL, Mao JJ* (2015) Mesenchymal dental pulp cells attenuate dentin resorption in homeostasis. Journal of Dental Research 94(6):821-7. PMID: 25762594
10. Shah BS, Clark PA, Stroscio M, Moioli EK, Mao JJ* (2007) Labeling of human mesenchymal stem cells and during lineage specific differentiations by bioconjugated quantum dots. Nano Letters 7:3071-3079. PMID: 17887799
11. Zhou C, Yang G, Chen M, He L, Xiang L, Ricupero C, Mao JJ*, Ling J (2015) Lhx6 and Lhx8: cell fate regulators and beyond. FASEB J. PMID: 26148970
12. Yang RJ, Chen M, Lee CH, Yoon R, Lal S, Mao JJ* (2010) Clones of ectopic stem cells colonize muscle defects in vivo. PloS One 20;5(10):e13547. PMID: 20975999
13. Jiang N, Zhou J, Chen M, Schiff MD, Lee CH, Kong K, Embree MC, Zhou Y, Mao JJ*  (2014) Postnatal epithelium and mesenchyme stem/progenitor cells in bioengineered amelogenesis and dentinogenesis. Biomaterials 35:2172-2180  PMID: 24345734.
14. Kim K, Lee CH, Kim R, Mao JJ* (2010) Anatomically shaped tooth and periodontal regeneration by cell homing. Journal of Dental Research 89(8):842-7. PMID: 20448245.
15. Kim JY, Xin X, Moioli EK, Chung J, Lee CH, Chen M, Fu SY, Koch PD, Mao JJ* (2010) Regeneration of dental-pulp-like tissue by chemotaxis-induced cell homing. Tissue Engineering Part A 16(10):3023-31. PMID: 20486799
16. Zhou C, Yang G, Chen M, Wang C, He L, Xiang L, Chen D, Ling J, Mao JJ* (2015) Lhx8 mediated Wnt and TGFβ pathways in tooth development and regeneration. Biomaterials PMID: 26081866
17. Kopher RA, Mao JJ* (2003) Sutural growth modulated by the oscillatory component of micromechanical strain. Journal of Bone and Mineral Research 18:521-528.
18. Wang X, Mao JJ* (2002) Chondrocyte proliferation of the cranial base cartilage upon in vivo mechanical stresses. Journal of Dental Research 81:701-705.
19. Peptan IA, Lopez A, Kopher R, Mao JJ* (2008) Anabolic responses of intramembranous bone and sutures upon in vivo cyclic tensile and compressive loading. Bone 42:432-438.
20. Wang X, Mao JJ* (2002) Accelerated chondrogenesis of the rabbit cranial base growth plate upon oscillatory mechanical stimuli. Journal of Bone and Mineral Research 17:457-462.