Advanced Standing Program for Foreign Trained Dentists
The Advanced Standing Program for Foreign Trained Dentists is designed for graduates of a recognized foreign dental school who want to practice dentistry in the United States. The two and a half year full-time program accredited by the Commission on Dental Accreditation (CODA) leads to the Doctor of Dental Surgery (DDS) degree.
Program Details
Length of program: 30 months
Application Deadline: June 1
Program start date: January 2
Class size: 15
Degree awarded: DDS
How to Apply
Please submit your application through ADEA CAAPID.
Preference will be given to applicants who are US citizens or US permanent residents who graduated from a recognized foreign dental school.
Requirements
English Language Proficiency
Must be proficient in the English language
All applicants must take the TOEFL to be considered for admission
We accept internet based TOEFL (iBT) scores only
Applicants must submit original TOEFL score report directly to program (not to ADEA CAAPID)
A minimum score of 100 on the iBT
The institution code for Columbia University College of Dental Medicine is 2094
National Board Dental Examination Requirements
Program requires passage of Part I & II NBDE to be considered for admission. Both exams are mandatory.
Must submit original NDBE I & II score report directly from the ADA to Columbia Admissions Office at cdm-postgradforms@columbia.edu
Candidate's copies are not accepted.
Letter of Evaluation
Letters of recommendation from one faculty member and the academic dean of the original dental school, as well as one post-doctoral reference, if applicable.
Applicants must provide Letters of Evaluation, sent directly to ADEA CAAPID.
Transcripts and Evaluations
Transcript evaluation- Columbia University College of Dental Medicine requires Advanced Standing applicants to the DDS Program to provide official evaluation of all documents from foreign institutions that are presented as part of the application process. Applicant must submit to ADEA CAAPID a detailed evaluation by either ECE or WES
Other things to consider
Not a CDM Admissions requirement BUT in order to obtain your NYS Licensure, NYS requires 6 years of education prior to the Advanced Standing program (1 year pre-professional, 5 year professional)
Bench test will be administered at the time of interview; interviews are by invitation only
During your first semester, drug testing will be required (as is required of all Clinical students at CUMC)
After acceptance, deposit of $5,000 will be required
Application Fee
An application fee in the amount of $100 is required.
Please read our Privacy Policy before submitting payment
All application fees are non-refundable (this includes duplicate payments)
Pay with PayPal
Currently, we are experiencing technical issues with making payments online using PayPal. We apologize for the inconvenience. Check back soon for updates.
Contact
College of Dental Medicine, Admissions Office
630 West 168th Street
PH 7 West Room 318
United States
Open location in Google Maps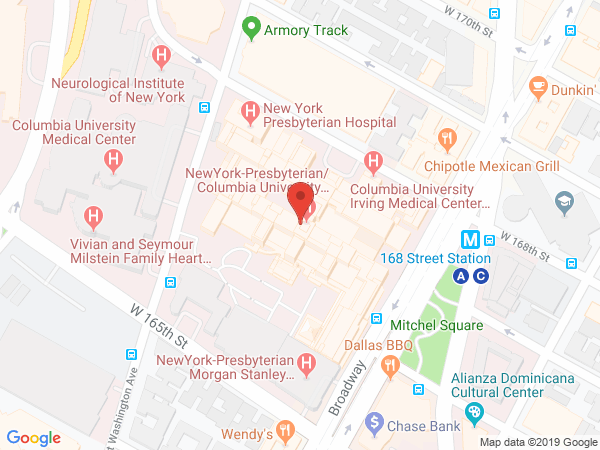 Tuition and Fees
Information on the cost for the Advanced Standing Program as well as information regarding financial aid can be found at: Tuition, Fees, and Financial Aid