​​MS Degree in Orthodontics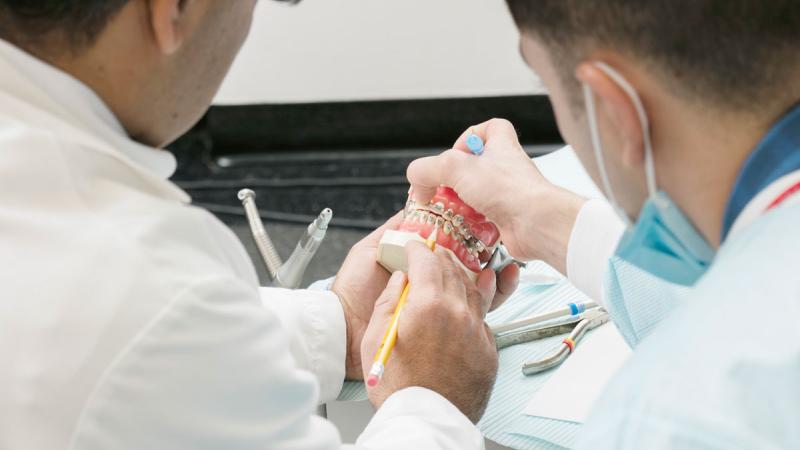 Jing Chen, DDS, PhD
Program Director
| | |
| --- | --- |
| PASS/Match Program | Yes |
| Application Deadline | September 15 |
| Program Start Date | July 1 |
| Number of Positions | 7 |
| Length of Program | 3 years |
Apply to the Orthodontics Program 
The postdoctoral Orthodontics Program is designed to satisfy all requirements for American Board of Orthodontics certification. The program provides students with intensive, advanced training in specialized biological and clinical sciences through a combination of clinical experience, lectures, seminars, and extensive laboratory coursework, integrated with treatment of various kinds of malocclusions. Upon successful completion, a Master of Science degree is awarded.
Techniques practiced include:
Modifications of basic edgewise mechanotherapy
Differential force straight wire technique
Segmental arch technique
Techniques with twin bracket, self-ligation bracket, and Invisalign
Interdisciplinary programs include:
Rotations in the multidisciplinary temporomandibular dysfunction clinic
Rotations in the clinic of Pediatric Dentistry
Conference and clinical sessions for patients requiring combined orthodontic treatment and orthognathic surgery
Conferences and seminars regarding cleft palate/craniofacial work, adult orthodontics and the periodontally compromised patient
Students must research, submit, and defend a written thesis. They are also required to present records of completed patients according to A.B.O. guidelines, in a mock A.B.O. examination setting.