​Advanced Education in General Dentistry Program (AEGD)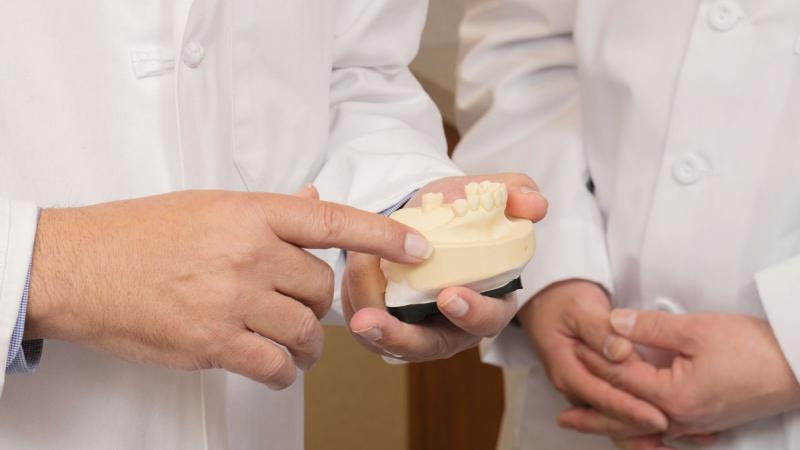 Vicky Evangelidis-Sakellson, DDS, MPH
Program Director
PASS/Match
Yes (US/Canadian applicants)
Application Deadline
October 15
Program Start
July 1
Length of Program
1 year with optional 2nd year

 
Overview
The Advanced Education in General Dentistry (AEGD) Postdoctoral Program is a 12-month certificate program with an optional second year. The AEGD program is open to US/Canadian and foreign-trained dentists. This intensive clinical and academically rigorous full time program is designed to prepare accepted applicants to deliver comprehensive patient centric care for all patients, including those with complex and special needs. Postdoctoral students and Residents can expect a collaborative and robust program with dedicated facilities led by world-class experts who uphold the highest standards of teaching and learning in Prosthodontics, Periodontics, Endodontics, Oral Surgery, Implant Dentistry and Pediatric Dentistry.
The program offers a second-year position for postdoctoral students who are interested in an additional year of training. Second-year postdoctoral students will have the opportunity enhance their clinical skills & management of more complex patients. PGY1 students must submit a Letter of Intent by February 1st to the Postdoctoral Student Affairs office if they are interested in pursuing a second year of training. 
Philosophy
The Advanced Education in General Dentistry program at the Columbia University College of Dental Medicine provides a broad range of experiences thriough which residents apply evidence based dentistry and the principles of professional ethics as they further advance their clinical skills. In this multidisciplinary and collborative environment, the program builds strong leaders and encourages the continuous pursuit of knowledge. Upon graduation, residents will have the ability to deliver high quality patient-centered comprehensive care in their careers.
The Columbia University College of Dental Medicine Postdoctoral AEGD certificate program is fully compliant with the accreditation standards set forth by the Commission on Dental Accreditation (CODA).
Program Goals
The Advanced Education in General Dentistry program prepares residents to independently deliver technically proficient and compassionate care, including but not limited to patients with complex and special needs.
First Year
Program Goals:
1. Act as a primary care provider for the oral health of patients. This includes: providing emergency and multidisciplinary comprehensive oral health-care; providing patient focused care that is coordinated by the general practitioner; directing health promotion and disease prevention activities; and engaging in community service.
2. Plan and provide multidisciplinary oral health-care for a wide variety of patients with procedural experiences beyond the predoctoral level, including patients with special needs.
3. Function effectively within an interdisciplinary health care team and collaborate with other health care providers to deliver oral health care.
4. Apply scientific knowledge, professional ethics, life-long learning patient centered care and acceptance of cultural diversity in professional practice.
Second Year
1. Continue to develop skills in the management and delivery of general dentistry for patients with more complex interdisciplinary needs.
2. Improve skills in delivery of comprehensive care for patients with missing teeth and need for implant-supported prestheses.
3. Enhance their ability to apply new knowledge, scientific principles and outcomes of care for decision making and continuous improvement.
Program Description
The College of Dental Medicine professors and staff work to provide real-world clinical & didactic training throughout the AEGD program. Postdoctoral students and residents will provide comprehensive care in a patient centric approach to address and manage active diseases, restorative treatments, aesthetics and function in an appropriate manner. The AEGD program provides ample opportunities for postdoctoral students and residents to collaborate with other health care professionals and apply scientific knowledge, professional ethics, and the skills required to maintain life-long learning in their practice.
Postdoctoral students and residents will gain knowledge in the following areas:
1. Advanced diagnosis and treatment planning
2. Complex prosthodontic treatment
3. Endodontic therapy
4. Evaluation and treatment of dental emergencies
5. Management of pain and anxiety
6. Medical emergencies management
7. Operative dentistry / esthetic dentistry
8. Oral mucosal disease
9. Oral surgery
10. Pediatric dentistry 
11. Periodontics therapy
12. Surgical and restorative aspects of implant dentistry
13. Treatment of medically compromised and special needs patients
14. TMD disorders
Rotations
The AEGD Program collaborates with various departments within the College of Dental Medicine to provide oral health community services for pediatric and geriatric populations.  Postdoctoral students and residents rotate through a variety of treatment areas, treating patients with special needs, temporomandibular disorders, facial pain, and oral pathology conditions. Postdoctoral students and residents also gain experience managing pain and anxiety pharmacologically.
Requirements
In accordance with our standards of excellence, accepted applicants must adhere to the rules and bylaws of Columbia University Health Sciences and New York Presbyterian Hospital. To qualify for the AEGD certificate, postdoctoral students and residents are required to attend all didactic and clinical sessions in their schedule, manage all cases in their portfolio and pass all academic courses and clinical competencies. Ongoing evaluations will include reviews of each resident's patient roster and portfolio. Postdoctoral students and residents will also be assessed on their clinical experience, patient management, and clinical competencies. Postdoctoral students and residents must keep logs of their experiences during rotations with other departments, and describe their learning during triannual assessments with the faculty. 
Residents are eligible for all Columbia University holidays and are granted 20 days of vacation each academic year. To request time off, residents must submit a vacation request at least one month in advance. No vacations will be granted in June. 
Curriculum
The Columbia AEGD program's comprehensive curriculum covers core and complex competencies, offering residents a foundation both broad and deep for their career in dental medicine.
Courses
1. Advanced Implantology
2. Advanced Radiology
3. Basic Implantology
4. Cariology
5. Clinical Stomatology Conference
6. Ethics
7. Physical Diagnosis
8. Practice Management/Jurisprudence
9. Oral Biology
10. TMD Disorders / Management of pain and Anxiety
In addition, residents will meet weekly in the Seminars in Dentistry course for evidence-based approaches to operative dentistry, occlusion, orthodontics, Invisalign training, removable prosthodontics, fixed prosthodontics, endodontics and periodontics. Residents will also participate in weekly case discussions, case presentations, and literature reviews.
Clinical Competencies
Residents will achieve several clinical competencies, varying by year in the program.
First year
The first year focuses on core competencies:
Case presentation/Literature review                                                        
Caries Excavation and Restoration
Diagnosis and treatment Planning         
Endodontics                                                                        
Fixed Prosthodontics    
Implant Planning, Restoration and Surgery 
Oral Surgery                                                                        
Periodontics                                                                                                             
Removable Prosthodontics                                                 
Second year
The second-year competencies focus on the management of more complex interdisciplinary care:
Case presentation/Literature review
Endodontics
Fixed Prosthodontics
Implant Planning, Restoration and Surgery
Oral Surgery
Periodontics
Removable Prosthodontics
Due to heavy call volume, please send all inquiries to cdm-pgadmissions@cumc.columbia.edu.