​​Pediatric Dentistry Residency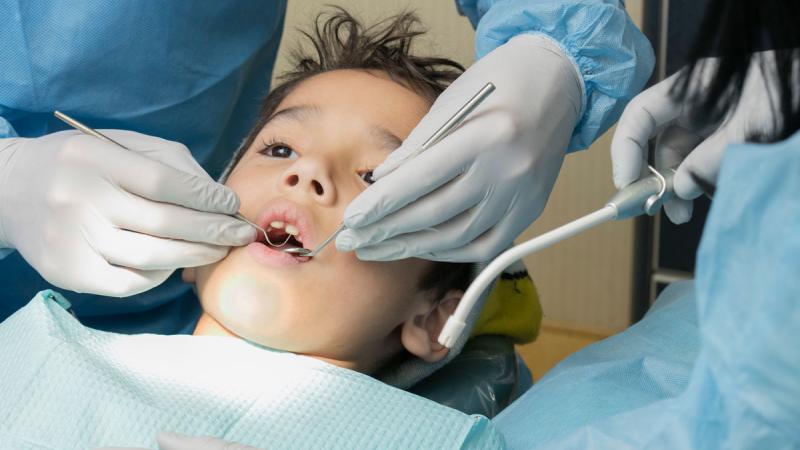 Richard K. Yoon
Program Director
Ms. Jacqueline Melendez
Administrative Coordinator
jim14@cumc.columbia.edu
| | |
| --- | --- |
| PASS/Match Program | PASS/Match |
| Application Deadline | October 1 |
| Program Start Date | July 1 |
| Number of Positions | 5 |
| Length of Program | 2 years |
Apply to the Pediatric Dentistry Residency 
The hospital-based College of Dental Medicine/New York Presbyterian Pediatric Dentistry Residency Program prepares residents for active roles in clinical practice and clinical instruction. Proficiency is obtained in the traditional core areas common to all. The curriculum provides broad-based clinical exposure and comprehensive didactic instruction related to the specialty at two practice settings (Children's Hospital and Residency Clinic). Upon completion, the resident is awarded a Certificate in Pediatric Dentistry. Residents meet the advanced specialty education eligibility requirements of the American Board of Pediatric Dentistry. The program is accredited by the Commission on Dental Accreditation.
Curriculum
Pathway to compentency in pediatric dentistry is obtained through study in core areas common to all. The curriculum provides broad-based sequential and milestone-based experiences at the Children's Hospital and University Teaching and Residency Clinics. Upon completion, the individual is awarded a Certificate in Pediatric Dentistry and meets the eligibility requirements of the American Board of Pediatric Dentistry.
General curriculum: Includes all topics obligatory to the development of a competent pediatric dentist. It is designed to advance the resident's educational experiences, enhance their ability to think and to communicate accurate information both clearly and effectively. Residents will learn to work with consultants and clinicians in other dental specialties and in medical or allied health fields. Seminars, conferencs, and case-based learning sessions allow the trainee to develop a strong theoretical knowledge base.  
Experimental curriculum: Consists of ample patient care opportunities. Regular and repeated patient contact will develop residents' diagnostic abilities, clinical knowledge and skills, as well as their critical judgment. Additional experiences in related medical areas provide residents with an understanding of comprehensive care. Block rotations are in medicine and anesthesia; longitudinal rotations are provided in on-call as night resident at the emergency department, cleft lip and palate and craniofacial team, hospital dentistry, clinical insruction preceptorship, and educational and direct patient care outreach.
Didactic curriculum: Includes core domains to all and includes selected topics in the basic sciences such as relevant anatomy, histology and embryology, physiology, pathology, statistics, and research methodology. Supplementary lectures, seminars and journal reviews are provided on child development, behavior management, orthodontics, preventive care including fluorides, cariology, limited orthodontics, sedation and emergency preparedness, general anesthesia, ethics, case management, and evidence-based dentistry, but not exclusive to other pediatric dentistry domains.
Facilities
Children's Hospital of New York-Presbyterian Kids
College of Dental Medicine
Vagelos College of Physicians & Surgeons
Mailman School of Public Health
University Medical Center Enterprise
Stipend and Tuition
Residents receive the same salary as medical residents. For the academic year 2020-2021, stipends were $73,489 and $77,048, for program years one and two, respectively. Tuition is waived.
Program Strengths
National reputation as a mentoring program
High patient volume and a diverse patient pool
Mentorship with Faculty in academe or in private practice from New York metropolitan area