Postdoctoral Externship for Foreign Trained Dentists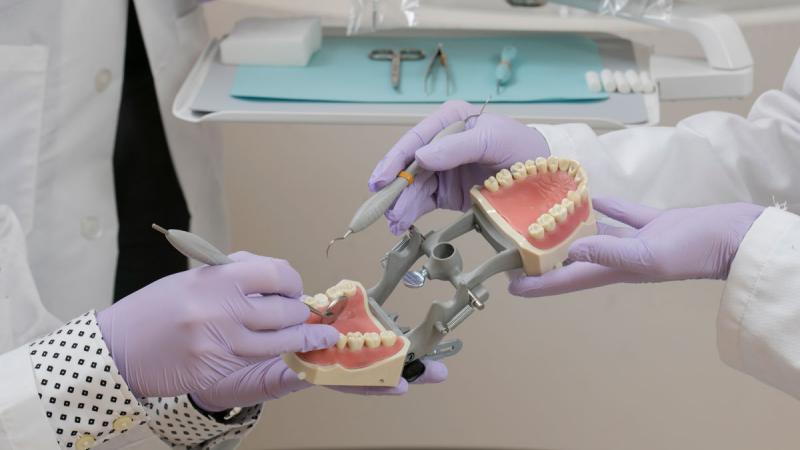 Qualified dentists practicing and residing in countries outside of the US and Canada are offered the opportunity for guided study, attendance, and observation in the setting of the Postdoctoral Specialty Programs in Endodontics, Orthodontics, Periodontics, and Prosthodontics.
This program is for variable periods during the academic year, ranging in duration from one month to one academic year. Each program is custom designed in response to individual interests and needs, but each program requires variable time committments from each candidate. Please inquire at cdm-pgadmissions@columbia.edu for further details per program of interest.
These programs do not carry university credit nor do they substitute for equivalent time spent in the accredited certificate-granting postdoctoral programs. No official records of attendance are kept, and no transcript certifying attendance or work undertaken is provided by the registrar. A certificate of attendance suitable for framing will be issued at the conclusion of the program.
This postdoctoral continuing education opportunity does not qualify participants for an F1 Student Visa.
Application Information
To apply, please request an application by sending an email to cdm-pgadmissions@columbia.edu. 
In addition to your application, you must submit the following:
Transcripts from Dental School & ECE Evaluation Report
Official TOEFL Score report
CV or Resume
Personal Statement
Three letters of recommendation
Photo
Financial Guarantee
Contact
For questions about externships in Orthodontics, Prosthodontics, Periodontics, and Endodontics, or to submit applications and supporting materials, please contact:
College of Dental Medicine
630 West 168th Street
P&S Box 20
New York, NY 10032
cdm-pgadmissions@columbia.edu
Tuition
Externship fees are based on a prorated percentage of annual postdoctoral specialty training tuition.
Foreign Externship Tuition Schedule for 2018-19
1 Month $13,233
2 Months $26,465
3 Months $35,286
4 Months $44,106
5 Months $49,400
6 Months $56,454
7 Months $63,512
8 Months $68,806
9 Months $74,099
10 Months $77,626
11 Months $81,157
12 Months $84,684