​Application and Requirements for Predoctoral Students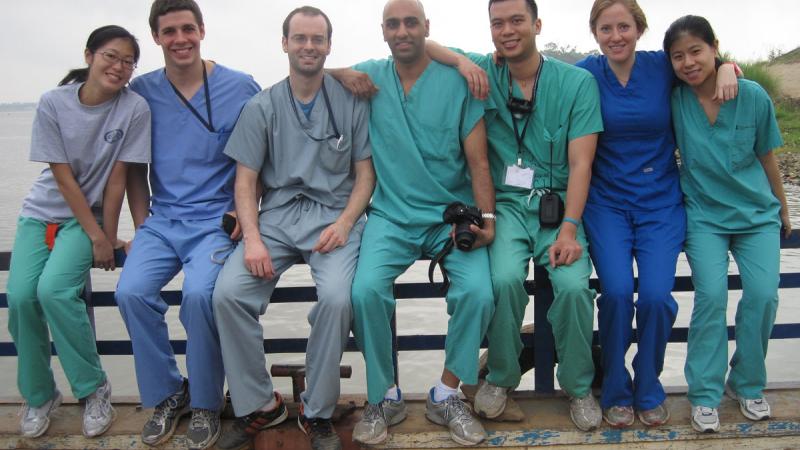 The GHE Program gives priority to students who will be in their second semester of third year and first semester of fourth year at the time of the mission. All predoctoral students may apply.
Please pay close attention to your availability during the trip you choose. You cannot miss clinic, rotations, exams, or any academic obligations.
Apply for a GHE Service Mission
Download and complete Application 
Please note that the IHS will require an additional application and that selection is based on acceptance from IHS. This information will be sent to you if and when we select you for IHS.
Return completed application by October 17, 2017 to:
Once you have been assigned to a GHE service mission:
Complete and submit a Responsibility Waiver, Application and Release to Participate, and Student Health Verification Form. 
Confirm that your team leader has visited Student Health and is in possession of post-exposure prophylaxis medicines for the entire team.
Register your travel itinerary and emergency contacts using Columbia University's Global Travel Webpage. This will help us locate you and contact your emergency contacts in the event of an emergency. Print out a copy of the International SOS (ISOS) card for your trip. International SOS Coverage provides world-wide assistance in the event of an emergency that requires special evacuating and repatriation services and/or immediate medical intervention. This service does not substitute for health insurance.
Verify visa requirements for your destination country. In some countries, visa procurement can take up to several weeks, so plan ahead. For information on visa requirements, visit the host country's Office of the Consulate General website. U.S. Citizens can refer to the U.S. Department of State's visa information. International Students must verify that their travel meets the conditions of their student visa by consulting with the International Students and Scholars Office (ISSO).
Verify that you have adequate worldwide health insurance coverage prior to your departure. If you are enrolled in the Columbia Student Medical Insurance Plan, your travel insurance benefits (including medical evacuation) are provided by On Call International. For more information, and details regarding coverage and exclusions, visit the Health Services website.
Make a copy of your passport and email it to Sandi Garcia at sb64@columbia.edu
Attend all required pre-travel orientation sessions with the College of Dental Medicine and/or sponsoring organizations.
Upon your return from a GHE service mission:
Complete an evaluation survey.
Once your evaluation is received, Student Financial Planning will be notified to process your $500 GHE stipend check. Disbursement and timeline can be verified with Student Financial Planning in BB room 139 or at 212-305-4100.