Pediatric Dentistry Observership Program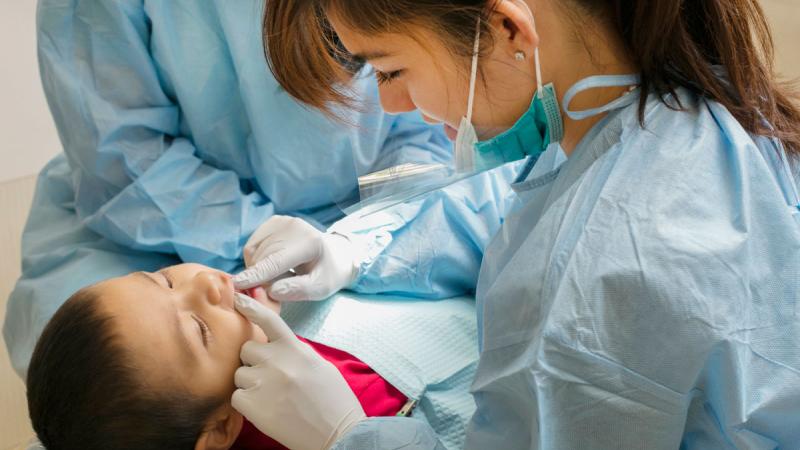 The Pediatric Dentistry Observership Program at NewYork-Presbyterian and Columbia University Medical Center is based at the Pediatric Dentistry Residency Clinic, which houses an accredited 24-month hospital-based certificate program with Columbia University affiliation. This program aims to give the extern a glimpse into life as resident. Program curriculum provides broad-based clinical exposure at several practice settings including Children's Hospital of New York (CHONY) and Columbia University's College of Dental Medicine.
Course study depends on the time frame that an extern arrives but may include a wide range of clinically-oriented, multidisciplinary, basic science core courses. The program enables the observers to familiarize themselves with the well child and the child with special needs. Students also gain exposure to resident research and resident fellow teaching.
Observers will be encouraged to function at the level of a first-year resident and will be expected to participate in all aspects of the residency program including inpatient and outpatient care, presentations on rounds, writing of notes, in-house call, and participation in all conferences.
Two externs can be accommodated during any given period.
Admissions Requirements
Acceptance to the externship program is competitive, especially in the summer months. All applicants must be enrolled in their 3rd year (or summer before 4th year) of a U.S. or Canadian dental school and must be in the top third of their class. Applicants must qualify for and intend to apply to the College of Dental Medicine's Pediatric Dentistry Residency. Applicants who accept an offered position are expected to honor their commitment.
Application Procedure
Positions are available from March through mid-May and from August through September (except for the week including Labor Day) for a duration of one week.
Send an email or letter of request indicating 1st, 2nd and 3rd choice of dates and attach an unofficial dental school transcript for review.
If accepted, the following supporting documents will be required:
Official dental school transcript with documentation of class rank, if available
National Board Scores Part I or the INBDE if available (official Dean's or Registrar's letter is acceptable)
Letter of recommendation from the pediatric dentistry predoctoral program director
Letter from applicant's institution verifying malpractice coverage during the externship. If externships are not covered under the institution's liability policy, the applicant must purchase and provide proof of coverage.
Signed confidentiality agreement
Proof of vaccination, including booster
Symptom attestion form to be submitted upon arrival to campus
If the applicant is unable to commit to a full week or is not eligible for the externship program, he/she may observe in the clinic on either a Thursday morning or afternoon. Openings are available between February and early October, with some restrictions. Other than the confidentiality agreement, no observership documentation is required. A formal request in advance is necessary, including 1st, 2nd, and 3rd choice of Thursday dates and sessions (am or pm).
Contact Information
Ms. Jacqueline Melendez
Administrative Coordinator
Columbia University College of Dental Medicine
630 West 168th Street, P&S Box 20, VC9-219
New York, NY 10032
jim14@cumc.columbia.edu