Burton L. Edelstein, MPH, DDS, BA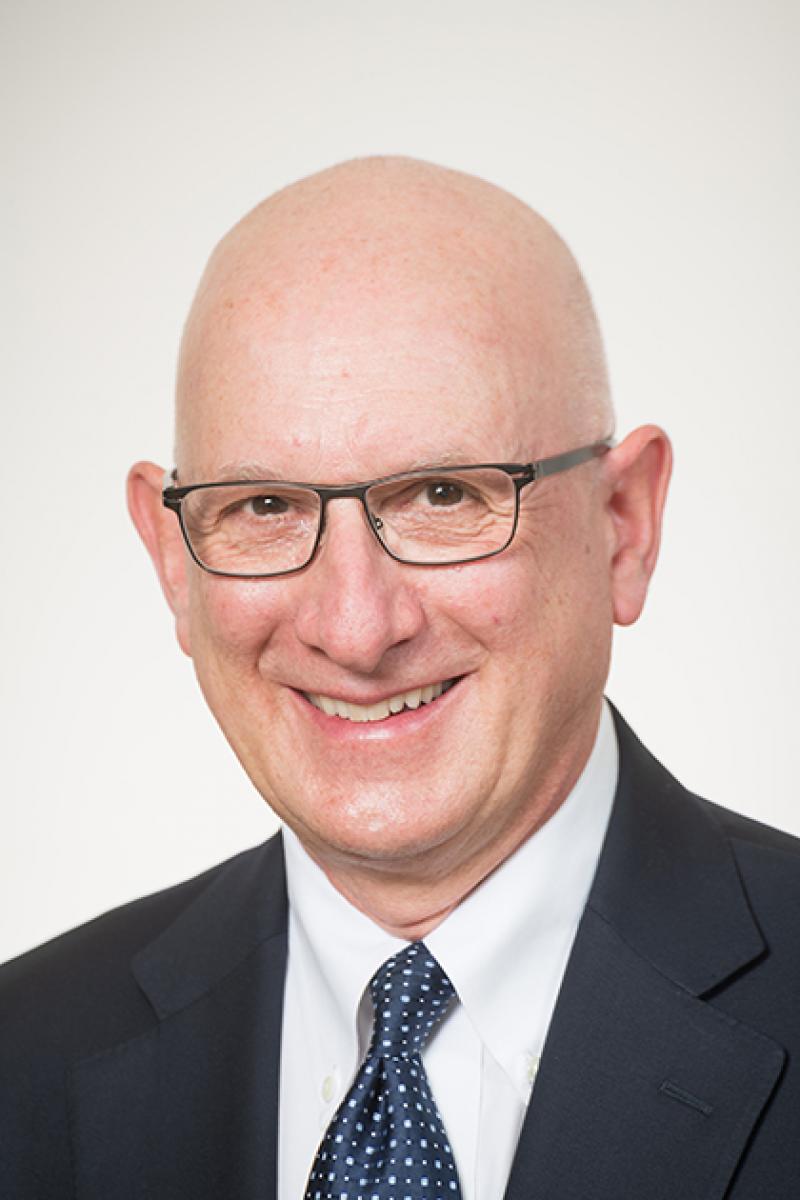 Overview
Burton Edelstein DDS MPH is Professor of Dental Medicine and Health Policy at Columbia University where he chairs the Section of Population Oral Health at the College of Dental Medicine. He is also Senior Fellow in Public Policy and President Emeritus of the DC-based Children's Dental Health Project (www.cdhp.org), a nonprofit policy organization that advances the oral health interests of children and their families. A Board Certified pediatric dentist, Edelstein practiced pediatric dentistry in Connecticut and taught at Harvard before relocating to Washington DC to serve as a Robert Wood Johnson Health Policy Fellow and Health Legislative Aide to the U.S. Senate Minority Leader. He contributed to the U.S. Surgeon General's Oral Health in America report, led the Surgeon General's Workshop on Children and Oral Health, and managed a federal interagency Oral Health Initiative. He has participated in four Institute of Medicine projects, testified before Congress multiple times on dental care for children, and provided support to Government Accountability Office's dental studies. From 2009 to 2014 he served on the federal Medicaid and CHIP Payment and Access Commission (MACPAC) that advises Congress, Agencies, and States on Medicaid and CHIP policy. At Columbia, Burt leads an interdisciplinary Early Childhood Caries prevention and innovation study and directs four federal training grants: one for pre-doctoral students that includes the DDS-MPH Scholars Program; one for post-doctoral pediatric dentistry fellows, one for faculty development, and one for AEGD Fellows in the care of people living with HIV/AIDS. His academic and consulting contributions focus on public policies that affect children's oral health and their access to care. Through CDHP, he has helped secure legislation and regulation for dental coverage in CHIP and Health Reform (ACA) while protecting the dental benefit in Medicaid. His more than 100 publications include contributions to the peer-reviewed dental literature, book chapters, commissioned papers, and policy documents.
Academic Appointments
Special Lecturer in Dental Medicine (Pediatrics) and Health Policy and Management
Credentials & Experience
Education & Training
BA, 1968 Biological Sciences, Harpur College
DDS, 1972 State University of New York at Buffalo School of Dental Medicine
MPH, 1977 Maternal Child Health/Health Services Administration, Harvard School of Public Health
Residency: 1973 State University of New York Upstate Medical Center
Residency: 1977 Boston Childrens Hospital
Honors & Awards
Omicron Kappa Upsilon Dental Honorary Fraternity
Clinical Research Award, American Academy of Pediatric Dentistry
Fellow, American College of Dentists
Dental Visionary Award, American Student Dental Association
Pediatric Dentist of the Year, American Academy of Pediatric Dentistry
Distinguished Service Award, Association of State and Territorial Dental Directors
Distinguished Alumnus Award, Harvard School of Dental Medicine
Outstanding Service Award, American College of Dentists
Fogarty Memorial Lecturer, Baltimore College of Dentistry
Presidential Citation, American Dental Education Association
Cushing Award, Chicago Dental Society
Public Advocacy Award, Friends of the National Institute for Dental and Craniofacial Research
Fones Memorial Medal, Connecticut State Dental Association
Edward Zegarelli Teaching Award, Columbia University College of DentalMedicine
Foundation of Excellence in Community Service Award, New York State Dental Association Foundation
Distinguished Service Award, American Association of Public Health Dentistry
Visionary Leadership Award, Medicaid-CHIP State Dental Association
Shils Award, Dr. Edward B. Shils Entrepreneurial Education Fund
Fellow International College of Dentists
Research Mentor of the Year Award, American Association for Dental Research National Student Research Group
Research Mentor of the Year, Columbia University College of Dental Medicine
Marvin Goldstein Outstanding Service Award, Oral Health America
Research
The common goal of our multiple health services and clinical research studies is to improve the oral health of all children.
We conduct descriptive policy research and pediatric oral health services research that is important to public policymaking and has immediate utility to federal and state legislative and programmatic action.
Grants
2012-2017 USDHHS/HRSA/Bureau of Health Professions: Training tomorrow's faculty today. (1 D86HP24475-01-00: Project period 7/1/2012-6/30/2017. Faculty Development in General, Pediatric, and Public Health Dentistry and Dental Hygiene. $2,500,000) (PI)
2014-2017 USDHHS/CMS/Center for Medicare and Medicaid Innovation: "MySmileBuddy": Demonstrating the Value of Technology-assisted Non-surgical Caries Management in Young Children. $3,870,446. (1C1CMS331347; Project period 9/1/14-8/31/17) (PI)
2015-2016 USDHHS/NIH/National Institute for Dental and Craniofacial Research: Planning a Stage II Trial to Prevent ECC Progression (R34DE023158: Project period 4/1/15-3/31/16. $248,724) (PI)
2015-2016 United Hospital Fund of New York City. MySmileBuddy: Mobile App and Medicaid Payment Options. (150215S, $95,000)
2015-2020 USDHHS/HRSA/Bureau of Health Workforce: Preparing for Population Oral Health Practice. (D85HP20031 Project period 7/1/2015-6/30/2020. Predoctoral Training in General, Pediatric, and Public Health Dentistry and Dental Hygiene. $1,695,472) (PI)
2015-2020 USDHHS/HRSA/Bureau of Health Workforce: Advanced Clinical Training in Oral Health Networking. (D88HP20109 Project period 7/1/2015-6/30/2020. Postdoctoral Training in General, Pediatric, and Public Health Dentistry and Dental Hygiene. $ 3,742,997) (PI)