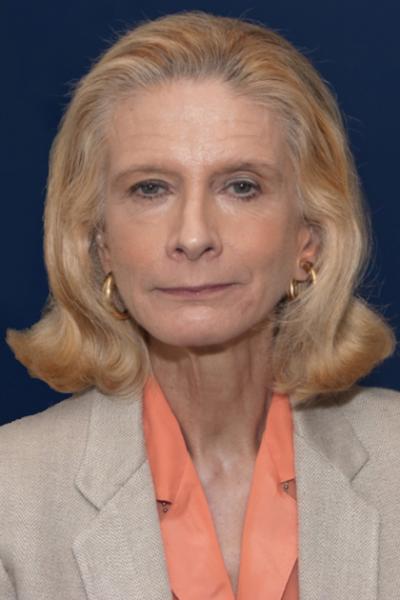 Overview
Academic Appointments
Professor of Sociomedical Sciences at CUMC
Professor of Dental Community Health (in Dental Medicine)
Administrative Titles
Director of Research, College of Dental Medicine
Carol Kunzel is an Associate Professor of Dental Community Health (in Dental Medicine) and Associate Professor of Sociomedical Sciences at CUMC. Dr. Kunzel also serves as the Director of Research at the College of Dental Medicine. Dr. Kunzel received her BA in Sociology and her BA in Spanish from Kansas State University; her Master's degree and doctorate in Sociology from New York University.
In a number of NIH-funded R01 grants over the past 25 years Dr. Kunzel has had extensive experience with the development of telephone and mail surveys for national, New York State and New York City samples of dentist practitioners. These survey research projects have involved the measurement of dentists' attitudes, knowledge, clinical behaviors, in regard to adherence to evidence-based guidelines, and the identification of influential predictors associated with adherence to such guidelines. Additional lines of inquiry have focused on dentists' attitudes and in-office practices in regard to delivery of care to HIV-infected/at-risk patients, early oral cancer detection, smoking cessation, management of the (un)diagnosed diabetic patient, hand hygiene and infection control. A further line of research inquiry has focused on the oral health literacy of residents of Central Harlem and Northern Manhattan, as well as access to, and utilization of, oral health services within these adult/older adult populations. Most recently Dr. Kunzel has participated in research conducting spatial dynamic modeling necessary to examine the accessibility of health care services for older adults in Northern Manhattan. 
Dr. Kunzel also assumed an active mentoring and instructional role at the dental school. She directs a post-doctoral research methodology and biostatistics course offered to dental residents across five dental specialties, and co-directs a course focused on oral health care delivery to the third-year dental students. In her position as Director of Research at CDM she directs a multi-disciplinary research program for approximately 20-25 dental students, throughout their four years of training at the dental school, encompassing a wide range of translational, clinical and psychosocial research interests, mentored by faculty located across the four schools of the health sciences campus.
Credentials & Experience
Education & Training
PhD, Sociology, New York University
Research
Access to care for vulnerable populations, diffusion of innovation, transfer of scientific knowledge, adherence to clinical practice guidelines, patient's symptom interpretation
Grants
Secondary Analysis of EHR Data to Enhance Care of Dental Patients with Diabetes (NIH/NIDCR)
 2015-2017
Integrating Social and Systems Science Approaches to Promote Oral Health Equity (NIH/OD/NIDCR)
2012-2017
Integrating Diabetes Screening in Dental Care Settings (New York State Health Foundation)
2010-2012
Screening for Undiagnosed Diabetes in a Dental Setting (Colgate-Palmolive)
2009 -2012
Community Based Dental Partnership (HRSA/HAB)
2006-Present
Symptom Interpretation and Oral Health among Harlem Adults (NIH/NIDCR)
2004–2007
Diabetes Mellitus, Periodontal Disease, Children and Adolescents (NIH/NIDCR)
2003-2008
HIV-Infected Living with HCV Infection (NIH/NIDA)
2003-2006
Self-Care and Symptom Management at End of Life (NIH/NINR)
2000-2003
Dissemination and Adoption of New Fluoride Use Recommendations in Communities (CDC)
10/01/99 – 9/30/02:
Decision to Treat: Dental Practice as Risk Behavior (NIH/NIDCR)
1997-2000
Increasing Dentists' Voluntary Exposure to HIV+ Patients (NIH/NIDCR)
1992-1995
Predictors of Dentists' Infection Control Behavior (NIH/NIDCR)
1988-1992
DENTAL CARE FOR HARD-TO-REACH HIV/AIDS POPULATIONS IN HARLEM & SOUTH BRONX (Federal Gov)

Sep 1 2002 - Jun 30 2018
INTEGRATING SOCIAL & SYSTEMS SCIENCE APPROACHES TO PROMOTE ORAL HEALTH EQUITY (Federal Gov)

Sep 1 2012 - Aug 31 2017
SECONDARY ANALYSIS OF EHR DATA TO ENHANCE CARE OF DENTAL PATIENTS WITH DIABETES (Federal Gov)

Mar 1 2015 - Feb 28 2017
HIV TESTING IN DENTAL CARE SETTINGS (Federal Gov)

Aug 1 2009 - Jul 31 2015
LEADERSHIP TRAINING IN PEDIATRIC DENTISTRY (Federal Gov)

Sep 1 2005 - Jun 30 2013
LEADERSHIP TRAINING IN PEDIATRIC DENTISTRY (Federal Gov)

Sep 1 2005 - Jun 30 2013
COMMUNITY BASED DENTAL PARTNERSHIP (Federal Gov)

Sep 1 2002 - Jun 30 2013
INTEGRATING DIABETES SCREENING IN DENTAL CARE SETTINGS (Private)

Nov 1 2010 - Sep 28 2012
Selected Publications
Kunzel C, Lalla E, Albert D, Yin H, Lamster I: "On the Primary Care Frontlines: The Role of the General Practitioner in Smoking-Cessation Activities and Diabetes Management." J Am Dent Assoc 136: 1144-1153, August 2005 .
Kunzel C, Lalla E, Lamster I: "Management of the Patient Who Smokes and the Diabetic Patient in the Dental Office." J Periodontology 77: 331-340, 2006.
Kunzel C, Lalla E, Lamster I. Dentists' management of the diabetic patient: Contrasting generalists vs. specialists, Am J Publ Health 97 (4): 725-730, April 2007.
Borrell, LN, Kunzel C, Lamster I, Lalla E. Diabetes in the dental office: Using NHANES III to estimate the probability of undiagnosed disease, J Periodont Res 42: 559-565, 2007.
Myers R, Larson E, Cheng B, Schwartz A, Da Silva K, Kunzel C. Hand hygiene among general practice dentists: A survey of knowledge, attitudes, and practices. J Am Dent Assoc 139: 948-957, 2008.
Forbes K, Thomson WM, Kunzel C, Lalla E, Lamster IB. Management of diabetic patients by general dentists in New Zealand. J Periodontology 79:1401-1408, 2008.
Milgrom P, Heima M, Tomar S, Kunzel C. Research productivity of members of IADR Behavioral Sciences and Health Services Research Group: Relationship to professional and personal factors. Journal of Dental Education 72 (10): 1142-1148, October 2008.
Kunzel C, Kaur S, Ahluwalia K, Darlington T, Kularatne P, Burkett S, Hou D, Sanogo M, Murrman M, Edelstein B. Considering theory-based reflection in the service learning training of advanced education in general dentistry (AEGD) residents. Journal of Dental Education 74 (1): 58-64, January 2010.
Schrimshaw EW, Siegel K, Wolfson NH, Mitchell DA, Kunzel C. Insurance-related barriers to accessing dental care among African American adults with oral health symptoms in Harlem, New York City. American Journal of Public Health 101 (8): 1420-1428, 2011.
Lalla E, Kunzel C, Burkett S, Cheng B, Lamster IB. Identification of unrecognized diabetes and pre-diabetes in a dental setting. Journal of Dental Research 90 (7): 855-860, 2011.
Northridge ME, Chakraborty B, Kunzel C, Metcalf S, Marshall S, Lamster IB. What contributes to self-rated oral health among community-dwelling older adults? Findings from the ElderSmile program. J Public Health Dent 72: 235-245, 2012.
Lamster IB, Kunzel C, Lalla E. Diabetes mellitus and oral health care: Time for the next step. J Am Dent Assoc. 143(3):208-10, Mar. 2012.
 Albert DA, Ward A, Allweiss P, Graves DT, Knowler WC, Kunzel C, Leibel RL, Novak KF, Oates TW, Papapanou PN, Schmidt AM, Taylor GW, Lamster IB, Lalla E. Diabetes and oral disease: Implications for health professionals. Ann NY Acad Sci. 2012 Mar 12.
Siegel K, Schrimshaw EW, Kunzel, C, Wolfson NH, Moon- Howard J, Moats HL, Mitchell DA. Types of dental fear as barriers to dental care among African American adults with oral symptoms in Harlem. Journal of Health Care for the Poor and Underserved 23: 1294-1309, 2012.
Leong JW, Kunzel C, Cangialosi TJ. Management of the American Heart Association's guidelines for orthodontic treatment of patients at risk for infective endocarditis. American Journal of Orthodontics & Dentofacial Orthopedics 142: 348-354, September 2012.
Marshall SM, Cheng B, Northridge ME, Kunzel C, Huang C, Lamster IB. Integrating oral and general health screening at senior centers for minority elders. Am J Public Health, 103(6): 1022-1025, June 2013.
Da Silva K, Kunzel C, Yoon RK. Utilization of emergency services for non-traumatic dental disease. The Journal of Clinical Pediatric Dentistry, 38(2): 107-112, Winter 2013.
Lalla E, Cheng B, Kunzel C, Burkett S, Lamster IB. Dental findings and identification of undiagnosed hyperglycemia. Journal of Dental Research, 92 (10): 888-892, 2013.
Pollack HA, Pereyra MR, Parish CL, Abel SN, Messinger S, Singer R, Kunzel C, Greenberg B, Gerbert B, Glick M, Metsch LR. Dentists' willingness to provide expanded HIV screening in oral health care settings: Results from a nationally representative survey. Am J of Public Health, 104 (5): 872-880, 2014.
Hamershock R, Rajabun S, Fox JE, Mofidi M, Abel SN, York JA, Kunzel C, Sanogo M, Mayfield TG. Student HIV/AIDS-related knowledge, attitudes, intentions: The Community-Based Dental Partnership, Journal of Dental Education, 78(8): 1106-1117, 2014.
Lalla E, Cheng B, Kunzel C, Burkett S, Ferraro A, Lamster IB. Six-month outcomes in dental patients identified with hyperglycaemia: a randomized clinical trial. J Clin Periodontol, 42 (3): 228-235, 2015.
Northridge, ME, Yu C, Chakroborty B, Port Greenblatt A, Mark J, Golembeski C, Cheng B, Kunzel C, Metcalf SS, Marshall S, Lamster IB. A community-based oral public health approach to promote health equity. Am J Public Health, 105 Suppl 3: S459-65, 2015.
Kum SS, Wang H, Wang P, Jin Z, De La Cruz L, Northridge ME, Kunzel C, Marshall SE, Metcalf SS. The ElderSmile TimeMap: Benefits of Connecting Statistics With Time and Place. Am J Public Health, 105(9):1748-50, 2015.
Marshall S, Schrimshaw EW, Metcalf SS, Greenblatt AP, De La Cruz L, Kunzel C, Northridge ME. Evidence from ElderSmile for Diabetes and Hypertension Screening in Oral Health Programs. J Calif Dent Assoc 43(7): 379-387, 2015.
Metcalf SS, Birenz SS, Kunzel C, Wang H, Schrimshaw EW, Marshall SE, Northridge ME. The Impact of Medicaid Expansion on Oral Health Equity for Older Adults: A Systems Perspective. J Calif Dent Assoc 43(7): 369-377, 2015.