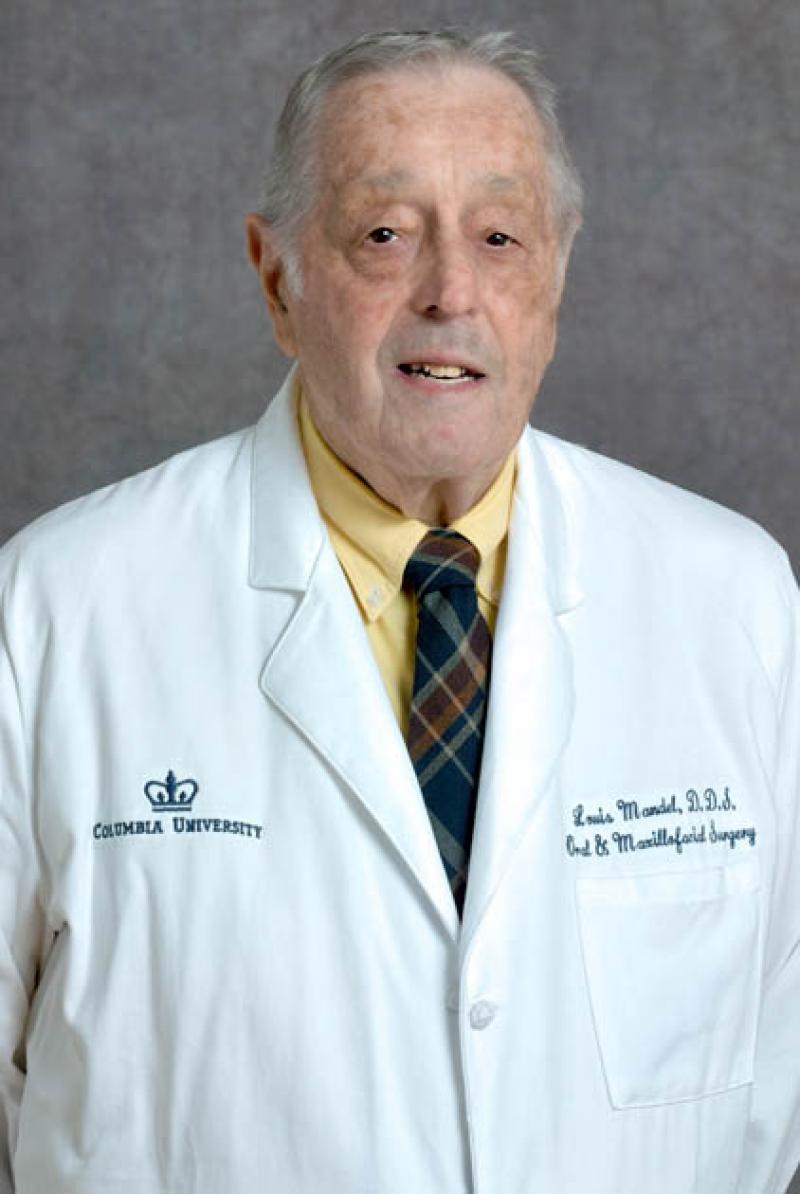 Overview
Dr. Mandel has been a Professor of Oral and Maxillofacial Surgery at Columbia University College of Dental Medicine since 1951 and, and is currently the Director of the Salivary Gland Center. He received both his dental degree and his training in oral and maxillofacial surgery from Columbia University, and is a Diplomate of the American Board of Oral and Maxillofacial Surgery. Dr. Mandel is very active in teaching at both the dental student and resident level, and is a world renowned expert on salivary gland diseases. He has lectured extensively both nationally and internationally, and has over 100 publications on salivary gland pathology in the literature as well as in textbooks. In addition, Dr. Mandel publishes a quarterly newsletter for the Salivary Gland Center.
Areas of Expertise / Conditions Treated
Academic Appointments
Clinical Professor, College of Dental Medicine (Oral Surgery)
Administrative Titles
Associate Dean, Extramural Hospital Programs in the College of Dental Medicine
Credentials & Experience
Education & Training
DDS, 1946 Columbia University College of Physicians and Surgeons
Internship: Elmhurst Hospital Center
Residency: Columbia University School of Dental & Oral Surgery
Research
Clinical investigation of salivary gland diseases - Sjogrens, HIV, sialosis, MALT lymphoma, etc. Interested in the effect of radioactive iodine (used for treatment of thyroid cancer) on the parotid gland. Radio-isotope study necessary. Salivary chemistry to be utilized.