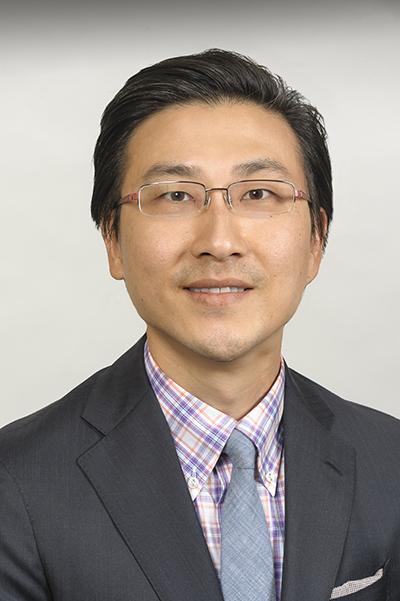 Overview
Academic Appointments
Associate Professor of Dental Medicine at CUMC
Hospital Affiliations
NewYork-Presbyterian/Columbia
NewYork-Presbyterian/Morgan Stanley Children's Hospital
Credentials & Experience
Education & Training
Columbia University School of Dental & Oral Surgery
Residency: Morgan Stanley Children's Hospital of NewYork-Presbyterian
Residency: Yale New Haven Hospital
Honors & Awards
Fellow, American Academy of Pediatric Dentistry
Diplomate, American Board of Pediatric Dentistry
Recipient, Samuel Harris Fund for Children's Dental Health, American Dental Association Foundation
Chief Resident, Babies' Hospital/ Columbia Presbyterian Medical Center
Biotene Award for Excellence in Hospital Dentistry, Yale-New Haven Hospital/ Yale School of Medicine
Omicron Kappa Upsilon, Columbia University College of Dental Medicine
Behavioral Science Departmental Award, Columbia University
Alumni Merit Scholar, Columbia University
Research
Grants
POSTDOCTORAL TRAINING IN GENERAL, PEDIATRICS AND PUBLIC HEALTH DENTISTRY AND DENTAL HYGIENE (Federal Gov)

Sep 1 2010 - Jun 30 2020
FACULTY DEVELOPMENT IN GENERAL, PEDIATRIC & PUBLIC HEALTH DENTISTRY & DENTAL HYGIENE (Federal Gov)

Jul 1 2012 - Jun 30 2017
FACULTY DEVELOPMENT IN GENERAL, PEDIATRIC & PUBLIC HEALTH DENTISTRY & DENTAL HYGIENE (Federal Gov)

Jul 1 2012 - Jun 30 2017
LEADERSHIP TRAINING IN PEDIATRIC DENTISTRY (Federal Gov)

Sep 1 2005 - Jun 30 2013
LEADERSHIP TRAINING IN PEDIATRIC DENTISTRY (Federal Gov)

Sep 1 2005 - Jun 30 2013
Selected Publications
Khera D, Philipone E, Yoon R*. Idiopathic Gingival Fibromatosis: A Case Report and Review of the Literature. NY State Dent J 2018;84(3):33-37.
Delfiner A, Myers A*, Lumsden C, Chussid S, Yoon R. Characteristics and Associated Comorbidities of Pediatric Dental Patients Treated under General Anesthesia. J Clin Pediatr Dent 2017;41(6):482-485. PMID: 28937887
Cyrkin E, Zemnick C*, Yoon R. Dental Findings and Functional Prosthesis use in Child with Hypohydrotic Ectodermal Dysplasia. NY State Dent J 2016;82(6):39-42.
Van Eyndhoven L, Chussid S, Yoon R*. Knowledge, Attitudes, and Practices of Pediatric Dentists Regarding Speech Evaluation of Patients: Implications for Dental Education. J Dent Ed 2015;79(11):1279-1285. PMID: 26522632
Kolstad C, Zavras A, Yoon R*. Cost-benefit Analysis of the Age One Dental Visit for the Privately Insured. Pediatr Dent 2015;37(4):376-380. PMID: 26314607
Da Silva K, Yoon R*, Kunzel C. Utilization of Emergency Services for Non-Traumatic Dental Disease. J Clin Pediatr Dent 2013;38(2):107-12. PMID: 24683771
Zemnick C, Yoon R*, Chussid S, Kapoor R. Speech prosthesis in a child with ectodermal dysplasia. NY State Dent J 2013:79(2):22-26.
Chandiwal S, Yoon R*. Assessment of Infant Oral Health Education on Resident Physician Knowledge. J Dent Child 2012;79(2):49-52. PMID: 22828757
Yoon R*, Chussid S. Ocular complications following an inferior alveolar nerve block on a child patient: a case report. Pediatr Dent 2012:34(4):343-346. PMID: 23014093
Yoon R*, Ohkawa S. General anesthetic management of a child patient with epidermolysis bullosa:  a case report. Pediatr Dent 2012;34(3):251-253. PMID: 22795161
Yoon R*, Edelstein B, Smaldone A. Early Childhood Caries Screening Tools: Comparison of Four Approaches J Am Dent Assoc 2012:143(7):756-63. PMID: 22751977
Yoon R*, Best J. New Technologies in Pediatric Dentistry. Dent Clin N Am 2011;55(3):419-32, vii. PMID: 21726680
Da Silva K, Roy B, Yoon R*. Early Loss of Primary Incisors Due to a Parafunctional Tendency. NY State Dent J 2011:78(2):43-49. PMID: 22685911
Lepore L, Yoon R*, Chinn C, Chussid S. Evaluation of a Behavior Change Goal Setting Action Plan on Oral Health Activity and Status. NY State Dent J 2011:77(6):43-49. PMID: 22338818
Yang R, Chen M, Lee C, Yoon R, Lal S, Mao J. Clones of ectopic stem cells in the regeneration of muscle defects in vivo.  PLoS One. 2010 Oct 20;5(10):e13547. PMID: 20975999
Parhar G, Yoon R*, Chussid S. Maternal Child Oral Health Behaviors and Caries Experience in the Child. J Clin Pediatr Dent 2010;34(2):135-9. PMID: 20297704
Yoon R*, Chussid S. Topical Anesthesia for Rubber Dam Clamp Placement: A Comparison of Oraqix Gel versus 20% Benzocaine Gel. Pediatr Dent 2009;31(5):377-381. PMID: 19947131
Yoon R*, Chussid S, Davis M. Impacted Maxillary Anterior Supernumerary Teeth: An Investigative Survey of Forty-One Cases. NY State Dent J 2008;74(6):24-7. PMID: 19195233
Yoon R*, Chussid S, Sinnarajah N. Presenting Characteristics for the Pediatric Patient with a Hemangioma: A Case Report. Pediatr Dent 2007;29(3):239-242. PMID: 17688022
Yoon R*, Chussid S. Dental Management of a Talon Cusp on a Primary Incisor. Pediatr Dent 2007;29(1):51-55. PMID: 18041513