Yiping W. Han, PhD
Professor of Microbial Sciences (in Dental Medicine and Microbiology and Immunology, Obstetrics and Gynecology and Medical Sciences in Medicine)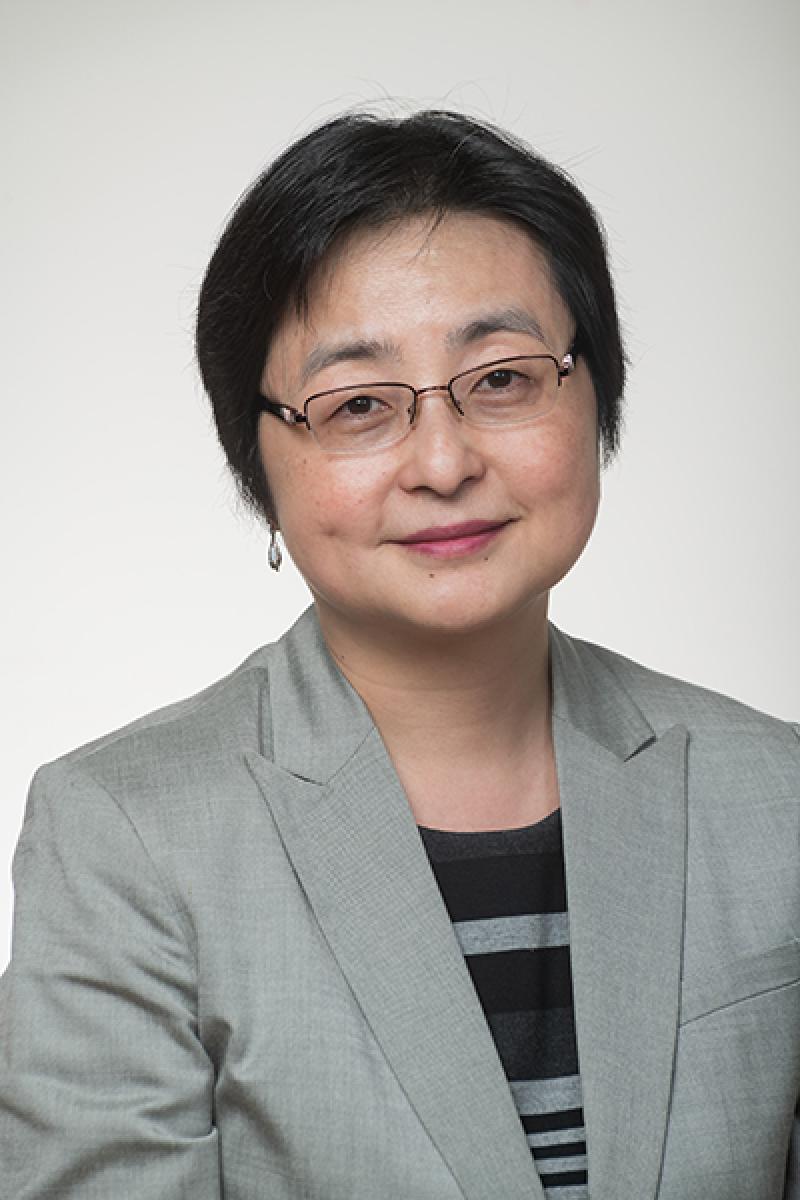 Overview
I am a tenured professor of microbial sciences with an interdisciplinary appointment at Columbia University Medical Center and the Vagelos College of Physicians & Surgeons.
Academic Appointments
Professor of Microbial Sciences (in Dental Medicine and Microbiology and Immunology, Obstetrics and Gynecology and Medical Sciences in Medicine)
Research
My research has been consistently funded by the NIH and involves the role of microbes in human health and disease. My research interests include host-pathogen interactions, human microbiome and oral-systemic connections. The human microbiome is a vast population of microbes that play an essential role in health and disease. Work in our laboratory is focused on the following aspects: (i) investigating the role of oral bacteria in extra-oral infection and inflammation; (ii) investigating the mechanisms of Fusobacterium nucleatum pathogenesis in pregnancy complications and gastrointestinal cancers; and (iii) developing genetic tools for mutant construction in bacteria.
Research Interests
Host-pathogen interactions
Human microbiome
Oral-systemic connections
Grants
Efficacy of phage cocktail for protection against listeria infection in pregnant mice
Private Grants/Contracts
04/19/2019 - 04/18/2020
Fusobacterium nucleatum-mediated stimulation of colorectal cancer: mechanistic studies
Federal Gov Grants/Contracts
Investigation of FadA adhesin from Fusobacterium nucleatum
Federal Gov Grants/Contracts
07/02/2014 - 04/30/2016
Mechanism of F. nucleatum in intrauterine infection
Federal Gov Grants/Contracts
07/05/2014 - 06/30/2018
The role of the micro environment in Barrett's esophagus
Federal Gov Grants/Contracts
Selected Publications
Rubinstein, M.R., Baik, J.E., Lagana, S.M., Han, R.P., Raab, W.J., Sahoo, D., Dalerba, P., Wang, T.C. and Han, Y.W. (2019) Fusobacterium nucleatum promotes colorectal cancer through induction of novel Wnt/b-catenin modulator Annexin A1 in proliferating cancerous cells. EMBO Reports doi.org/10.15252/embo.201847638.1. PMID:30833345
Garcia-So, J., Zhang, X., Yang, X., Rubinstein, M.R., Mao, D.Y., Kitajewski, J, Liu, K. and Han, Y.W. (2019) Omega-3 fatty acids suppress Fusobacterium nucleatum-induced placental inflammation originating from maternal endothelial cells. JCI Insight 4: e125436. doi.org/10.1172/jci.insight.125436. PMID: 30728337
Vander Haar, E.L., So, J., Gyamfi-Bannerman, C. and Han, Y.W. (2018) Fusobacterium nucleatum and adverse pregnancy outcomes: Epidemiological and mechanistic evidence. Anaerobe 50: 55-59. PMID: 29409815