Alumni Job Board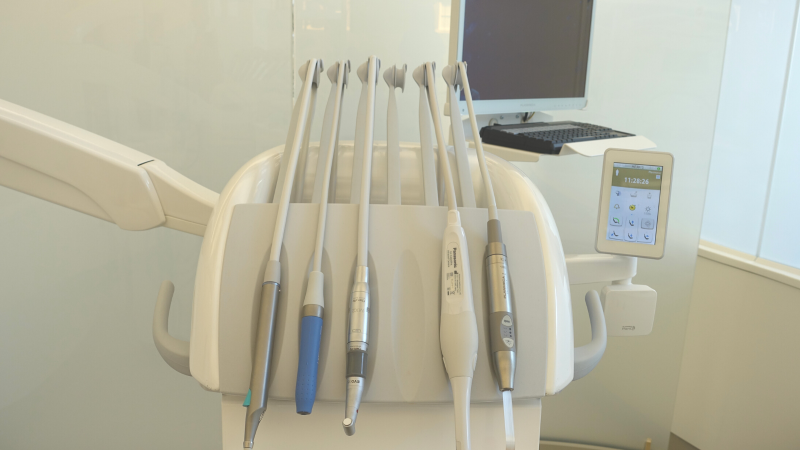 Job postings, practice opportunities, and listings of alumni seeking positions are posted here as a resource for College of Dental Medicine (CDM) alumni.
To submit a job or practice posting, please complete this form and email it to Sami Rebein, Development Associate, at sr3514@columbia.edu or fax to 212-342-5179. Alumni seeking positions should send their details to Sami Rebein at sr3514@columbia.edu.
CDM has no financial affiliation with these entities, and reference to any specific practice, hospital, clinic, medical facility, or individual, does not constitute or imply its endorsement or recommendation by the College. CDM reserves the right to modify, withdraw, or deny any submissions.
Job and Practice Opportunities
Position Description
Part-Time General Dentistry Associate wanted for quality dental practice in Riverdale (Bronx, New York). Mostly Restorative dentistry. Fee for service. Great Staff. Excellent opportunity for caring individual with first-rate skills. SALE OF PRACTICE IS ALSO CONSIDERED.
Contact Information
Name: Susan Selkin
Phone Number: 917-514-0658
Email: susan.selkin@gmail.com
Date Posted: 3/1/2021
Position Description
Sugarbug Dental & Orthodontics is an established Pediatric Dental and Orthodontic practice that has been serving the county of Ventura for over 10 years, just a short drive from the ocean in the city of Oxnard, CA. In early 2021, we are opening up a second location in Camarillo, CA. As our company has expanded and continues to grow, so do the opportunities to grow our team. Sugarbug is currently looking for a Pediatric Dentist to join our practice.
Sugarbug is seeking a Pediatric Dentist to work alongside our other pediatric, orthodontic and general Dr.'s to provide both primary and comprehensive preventive and restorative care for infants, children and teens. This position requires dedication to the delivery of quality oral health care for all children, a caring and compassionate nature and commitment to becoming an integral part of Sugarbug's oral health care team. If you are interested in joining an established and growing practice with a long-tenured support team, joining Sugarbug Dental & Orthodontics is a great opportunity for you.
Contact Information
Name: Joey Robles, MPA-HA
Email: joeyr@sugarbugdental.com
Website: https://www.sugarbugdental.com
Date Posted: 3/1/2021
Hankyu Cho, DDS '13, Perio '16
Position Description
Associate opportunity available for prosthodontist or general dentist experienced in restoring complicated aesthetic and implant cases; Certification in Invisalign, sedation dentistry and experience with hard/soft tissue laser preferred.
We are a well-established FFS multi-disciplinary practice in Manhattan looking for an exceptional professional to head our aesthetic restorative care. Candidate must have a proven track record with ability to diagnose and communicate treatment plans effectively ensuring the highest quality of care for our patients.
Advanced technologies include Dentrix, Digital x-rays, intraoral cameras, hard/soft tissue Laser, Itero scanner and CBCT.
Established following a plus.
Contact Information
Name: May, Manager
Phone Number: 917-238-4373
Email: aestheticdentistry88@gmail.com
Date Posted: 02/18/2021
Alexander Milne, DDS '96, Endo '99
Position Description
Hudson Valley Endodontics is seeking a full-time endodontist leading to a quick transition to ownership. Modern five operatory practice with the latest technology. Open position available to new graduates looking for a wonderful opportunity.
Contact Information
Name: Alexander Milne, DDS '96, Endo '99
Phone Number: 845-331-1640
Email: milne107@yahoo.com
Website: www.hverootcanal.com
Date Posted: 02/18/2021
Daniel Akkaway, DDS '04
Position Description
Excellent career opportunity for an orthodontist. Our thriving ortho/pedo practice is looking for an enthusiastic and self-motivated orthodontist to join our team. We have an excellent reputation in our community and we're looking for an individual who is a good fit with the culture of our practice. We are a 'Diamond Plus' Invisalign provider so you will learn Invisalign treatment from one of the top practices in the state. Excellent compensation potential. Come join our amazing team!
Contact Information
Name: Daniel Akkaway, DDS '04
Phone Number: 973-838-7888
Email: dakkaway@gmail.com
Website: www.akkawayorthopedo.com
Date Posted: 02/10/2021
Position Description
Our patient-focused, fee-for-service practice is seeking a fantastic dentist who values comprehensive care, patient experience, and growth. This is a progressive and comprehensive private practice, with advanced technology, looking for a full-time associate dentist to support growth and development. This person will be responsible for being a leader within the practice, overseeing re-care, performing periodic and comprehensive exams, diagnosing, and presenting comprehensive treatment, and supporting the overall goals of the practice. Our new doctor will be supported by an excellent team of dental professionals who are committed to providing extraordinary patient care and experience. Competitive compensation package and quality clinical and business mentorship, along with continuing education and other professional development resources available.
Contact Information
Name: Carrie, Administration
Phone Number: 207-222-2299
Email: carrie@beautifulsmile.com
Website: https://gfdmaine.com/
Date Posted: 02/03/2021
Position Description
Fully equipped and furnished dental office for rent in nearby North Bergen, NJ with (2) two fully equipped dental suites, separate patient waiting and reception areas, ready for patients from day one. In addition, the rental includes two (2) extra office suites for counseling or other therapeutic practices. $2,400 per month and located at 107 77th Street in nearby North Bergen, NJ. The rental is available for use on Tuesday - Sunday, but not Mondays.
MLS # 20050615
Contact Information
Name: Jose M. de Jesus, realtor
Phone Number: 917-450-3513 (m) 201-871-0800 (o)
Email: RealtorJM60@gmail.com
Website: https://www.friedbergproperties.com
Date Posted: 02/03/2021
Position Descriptions
At We R Smiles the goal is to hire two dentists, two hygienists, and two dental assistants. An oral surgeon and a general practitioner will have the opportunity to become full-time associates after six months on a contractual agreement. We will also be looking to hire an endodontist for two days out of the week. We have an office manager that is trustworthy, and a dental laboratory already established on-site for quick turnaround rate. We will accept most insurances seeing as the community is underserved. We will accept walk-ins two days out of the week. Hours of operation are as follows: Monday-Friday 8am-5pm, two Saturdays per month 10am-2pm. We R Smiles is a Dental Management office owned by Columbia University College of Dental Medicine alumna Shantell Douglas, CDA NYLCDA.
Contact Information
Name: Shantell Douglas '01, Owner
Phone Number: 718-915-5239
Email: shantell@wersmiles.org
Website: www.wersmilesdoc.org
Date Posted: 02/03/2021
Position Description
Orchard Meadows Family Dental and Denture Clinic is looking for a full time, motivated, quality-oriented dentist for our busy office in Rapid City, South Dakota. We provide superior quality general dentistry to the entire family in a modern technologically advanced setting with experienced support staff. State of the art practice completed last year and now open. Compensation package is amongst the best. Benefits include: health insurance, 401K, malpractice insurance, vacation, and CE.
Contact Information
Name: Dr. Mark Garner, dentist/owner
Email: markgarner@orchardmeadowsdental.com
Website: https://orchardmeadowsdental.com
Date Posted: 01/13/2021
Listing Description
Full-time or part-time position available, or office purchase, for growing practice with high revenue and state-of-the art technology in Dallas area.
Contact Information
Name: Daniel Phee
Email: dphee79@gmail.com
Date Posted: 01/05/2021
Daniel J. Siegel, DDS '81
Position Description
I am looking for a dentist to take up the slack as I reduce my hours. Must be extremely personable, caring, and kind.
Contact Information
Name: Marnie
Phone Number: 516-728-6826
Date Posted: 12/11/2020
Maria E. Marzo, DDS '89
Position Description
Located in the beautiful Finger Lakes region, we are a privately-run dental office looking for an exceptional associate dentist to join our growing, busy team. We deliver high quality, personalized care in a newly built, modern facility with a caring and upbeat environment. Great pay and production incentives. Fee for Service, no insurance networks, future partnership option available. Higher quality of life at a much lower cost. Two years experience preferred.
Contact Information
Name: Maria E. Marzo, DDS '89, owner, dentist
Phone Number: 607-742-7793
Email: drmmarzo@fingerlakesfamilydental.com
Website: www.fingerlakesfamilydental.com
Date Posted: 10/7/2020
Patricia Moezinia, DDS '88
Position Description
Seeking to fill two part-time periodontist positions and one part-time orthodontist position at a brand new state-of-the-art general office located in Tribeca.
Contact Information
Name: Patricia Moezinia, DDS '88
Phone Number: 917-392-0506
Email: patmoez@gmail.com
Website: www.empoweryoursmile.com
Date Posted: 10/7/2020
Smilebuilderz Dental
Position Description
Smilebuilderz Dental is looking for an enthusiastic, team-oriented Pediatric Dentist to join our group! We have recently constructed a state of the art Orthodontic/Pediatric Suite. Our suite features four private treatment rooms and two separate four-chair bays. We are equipped with all of the latest digital imaging and scanner technology. You will be working with a team of 14 full-time General Dentists, three Oral Surgeons, three Orthodontists, two Endodontists, and two Periodontists. Our team is excited to welcome a pediatric dentist to the group.
Smilebuilderz is a locally owned and operated private dental practice with roots planted in Lancaster, Pennsylvania. Serving the Central PA community for 14 years we gave three well-established locations outfitted with state-of-the-art technology.
As a dentist at Smilebuilderz you will enjoy:
Relocation assistance
Clinical autonomy
CE Reimbursement
Able to design the operational flow of the practice as we are building from the ground floor up
Large established patient base
Paid time off and paid holidays
401(k) plan and health insurance
Life insurance
Long- and short-term disability
HSA and FSA
CE reimbursement
Contact Information
Name: Aaron Wingert, Doctor Relations
Phone Number: 717-481-7645 ext. 1012
Email: aaron@smilebuilderz.com
Website: www.smilebuilderz.com
Date Posted: 09/14/2020
Alumni Seeking Positions
General dentist seeking part-time position in Westchester County. Highly experienced with all of general dentistry, especially implants.
Contact Information
Name: Gail Cave, DDS, Hyg '77
Email: drgailcave@gmail.com
Date Posted: 8/3/20