Alumni Job Board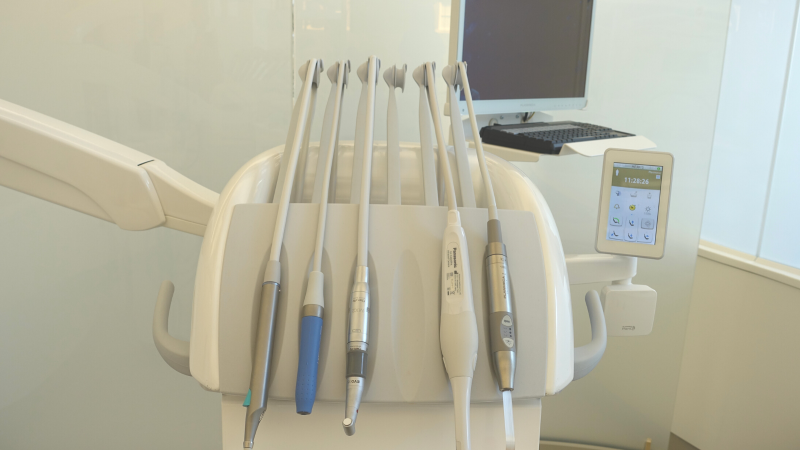 Job postings, practice opportunities, and listings of alumni seeking positions are posted here as a resource for College of Dental Medicine (CDM) alumni.
To submit a job or practice posting, please complete this form and email it to Sami Rebein, Development Associate, at sr3514@columbia.edu or fax to 212-342-5179. Alumni seeking positions should send their details to Sami Rebein at sr3514@columbia.edu.
CDM has no financial affiliation with these entities, and reference to any specific practice, hospital, clinic, medical facility, or individual, does not constitute or imply its endorsement or recommendation by the College. CDM reserves the right to modify, withdraw, or deny any submissions.
Job and Practice Opportunities
Position Description
Orchard Meadows Family Dental and Denture Clinic is looking for a full time, motivated, quality-oriented dentist for our busy office in Rapid City, South Dakota. We provide superior quality general dentistry to the entire family in a modern technologically advanced setting with experienced support staff. State of the art practice completed last year and now open. Compensation package is amongst the best. Benefits include: health insurance, 401K, malpractice insurance, vacation, and CE.
Contact Information
Name: Dr. Mark Garner, dentist/owner
Email: markgarner@orchardmeadowsdental.com
Website: https://orchardmeadowsdental.com
Date Posted: 01/13/2021
Listing Description
Full-time or part-time position available, or office purchase, for growing practice with high revenue and state-of-the art technology in Dallas area.
Contact Information
Name: Daniel Phee
Email: dphee79@gmail.com
Date Posted: 01/05/2021
Daniel J. Siegel, DDS '81
Position Description
I am looking for a dentist to take up the slack as I reduce my hours. Must be extremely personable, caring, and kind.
Contact Information
Name: Marnie
Phone Number: 516-728-6826
Date Posted: 12/11/2020
Maria E. Marzo, DDS '89
Position Description
Located in the beautiful Finger Lakes region, we are a privately-run dental office looking for an exceptional associate dentist to join our growing, busy team. We deliver high quality, personalized care in a newly built, modern facility with a caring and upbeat environment. Great pay and production incentives. Fee for Service, no insurance networks, future partnership option available. Higher quality of life at a much lower cost. Two years experience preferred.
Contact Information
Name: Maria E. Marzo, DDS '89, owner, dentist
Phone Number: 607-742-7793
Email: drmmarzo@fingerlakesfamilydental.com
Website: www.fingerlakesfamilydental.com
Date Posted: 10/7/2020
Daniel Akkaway, DDS '04
Position Description
Excellent career opportunity for a Pediatric Dentist. Our thriving ortho/pedo practice is looking for an enthusiastic and self-motivated pediatric dentist to join our team. This is an opportunity to practice autonomously within an orthodontic practice that currently has hundreds of active patients. We recently renovated our office so you will be able to practice exactly the way you want in a brand new state-of-the-art facility. Excellent compensation potential. Candidate must have graduated from an accredited Pediatric Dental residency and hold a license and specialty certificate in NJ in good standing. Come join our amazing team!
Contact Information
Name: Daniel Akkaway, DDS '04
Phone Number: 973-838-7888
Email: dakkaway@gmail.com
Website: www.akkawayorthopedo.com
Date Posted: 10/7/2020
Patricia Moezinia, DDS '88
Position Description
Seeking to fill two part-time periodontist positions and one part-time orthodontist position at a brand new state-of-the-art general office located in Tribeca.
Contact Information
Name: Patricia Moezinia, DDS '88
Phone Number: 917-392-0506
Email: patmoez@gmail.com
Website: www.empoweryoursmile.com
Date Posted: 10/7/2020
Smilebuilderz Dental
Position Description
Smilebuilderz Dental is looking for an enthusiastic, team-oriented Pediatric Dentist to join our group! We have recently constructed a state of the art Orthodontic/Pediatric Suite. Our suite features four private treatment rooms and two separate four-chair bays. We are equipped with all of the latest digital imaging and scanner technology. You will be working with a team of 14 full-time General Dentists, three Oral Surgeons, three Orthodontists, two Endodontists, and two Periodontists. Our team is excited to welcome a pediatric dentist to the group.
Smilebuilderz is a locally owned and operated private dental practice with roots planted in Lancaster, Pennsylvania. Serving the Central PA community for 14 years we gave three well-established locations outfitted with state-of-the-art technology.
As a dentist at Smilebuilderz you will enjoy:
Relocation assistance
Clinical autonomy
CE Reimbursement
Able to design the operational flow of the practice as we are building from the ground floor up
Large established patient base
Paid time off and paid holidays
401(k) plan and health insurance
Life insurance
Long- and short-term disability
HSA and FSA
CE reimbursement
Contact Information
Name: Aaron Wingert, Doctor Relations
Phone Number: 717-481-7645 ext. 1012
Email: aaron@smilebuilderz.com
Website: www.smilebuilderz.com
Date Posted: 09/14/2020
Alumni Seeking Positions
General dentist seeking part-time position in Westchester County. Highly experienced with all of general dentistry, especially implants.
Contact Information
Name: Gail Cave, DDS, Hyg '77
Email: drgailcave@gmail.com
Date Posted: 8/3/20