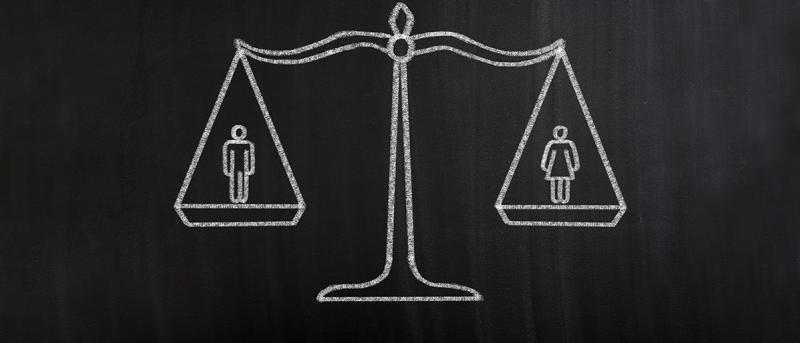 CDM Joins Time's Up Healthcare Initiative for Safe, Fair Workplace Culture
Affirming the need for respect, fairness, and safety in the workplace, Columbia University College of Dental Medicine (CDM) has joined Time's Up Healthcare, an initiative that engages health professional schools and institutions in the push toward equitable and dignified employment.
"The Columbia University College of Dental Medicine is committed to the principles of excellence, equity, and inclusion," said Christian Stohler, DMD, DrMedDent, Dean of CDM. "We are proud to join the Time's Up Healthcare initiative as we strive for a learning environment that is free from gender-biased discrimination and misconduct, and reflects civility and respect for all our faculty, staff, students, patients, and the communities we serve."
Time's Up Healthcare is a new affiliate of Time's Up. It launched on Feb. 28, 2019, to "heal a broken system" and it is led and advised by women from a broad range of backgrounds and health care professions to target work culture issues within the health care industry.
In becoming a signatory, CDM has embraced the core convictions of Time's Up Healthcare, tenets that focus on prevention of gender-based inequities and alignment with the belief that gender discrimination has no place in health care. CDM is among more than 50 health care institutions across the country to take part in the program and is the first standalone dental school in the nation to join.
"I am thrilled that CDM is taking the lead among dental schools in this important conversation about inequity and gender bias. We are making a concerted effort to foster a culture that is just, dignified, and respectful for everyone in our community and to make sure that all voices at the table matter," said Evanthia Lalla, DDS, MS, Senior Associate Dean for Faculty Development.
Two recent developments at CDM mirror this commitment. In June 2019, the CDM Office of Diversity was renamed the Office of Access, Equity, and Inclusion under the new leadership of George Jenkins, DMD, MHA, signaling "his intention to expand access to education and quality care, ensure equity in opportunity, and foster an environment of inclusion at the College of Dental Medicine." In the fall, CDM, along with the other Columbia University Irving Medical Center (CUIMC) schools, joined the National Academies of Science, Engineering, and Medicine's Action Collaborative on Preventing Sexual Harassment in Higher Education, of which Columbia University is a sponsoring member. Lalla and Dana Wolf, DMD, MS, Associate Dean for Predoctoral Academic Affairs, are CDM's representatives to the University's Faculty Liaison Network for this effort. CUIMC's Action Collaborative commitment letter speaks to the importance of gender equity and respect: "We recognize that this work is essential to our mission of equality in career opportunity for faculty, staff, students and trainees. Creation of an environment free of harassing and damaging behaviors will allow healthcare institutions to benefit from the full intellectual power of its entire workforce for the advancement of science and medicine, and ultimately to the benefit of society."