John H. Evans, DDS
Expertise in:
Dentistry, Prosthodontics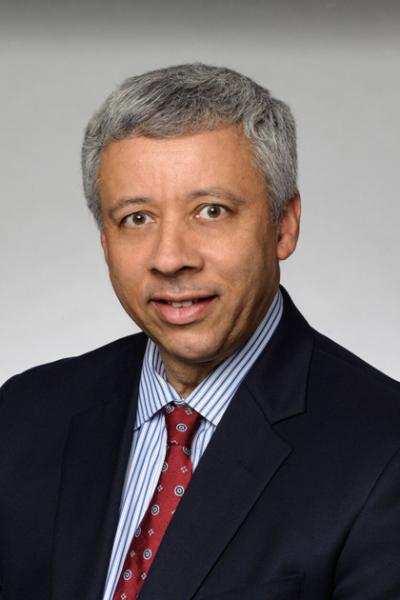 Overview
Areas of Expertise / Conditions Treated
Dentistry, Prosthodontics, Dental Implant Surgery, Maxillofacial Prosthodontics
Academic Appointments
Assistant Professor of Dental Medicine at CUMC
Dr. Evans is an Assistant Professor of Clinical Dentistry in the Division of Prosthodontics at Columbia University College of Dental Medicine. He is a member of several national dental organizations and has contributed extensively to the dental literature. Dr. Evans has taught prosthetic dentistry for almost fifteen years. He is an Assistant Attending at New York Presbyterian Medical Center and also the Assistant Director of Maxillofacial Prosthetics at the Bronx Veterans Affairs Medical Center. He has provided prosthodontics care at the Faculty Practice since 1996. His main focus is prosthodontics where he uses his expertise on the replacement aspect of fixed and removable restorations, including implants. He also uses his training and experience in Maxillofacial Prosthetics, to help restore and provide oral function and health for patients who are undergoing chemo- and radiation therapies and also the rehabilitation of acquired and developmental defects through prosthetic repair.
Hospital Affiliations
NewYork-Presbyterian/Columbia
Schedule an Appointment
New and Existing Patients:
Location(s)
New Patient Appointments:
Credentials & Experience
Education & Training
Howard University College of Dentistry
Residency: Columbia University School of Dental & Oral Surgery
Residency: Harlem Hospital Center
Fellowship: Columbia University School of Dental & Oral Surgery