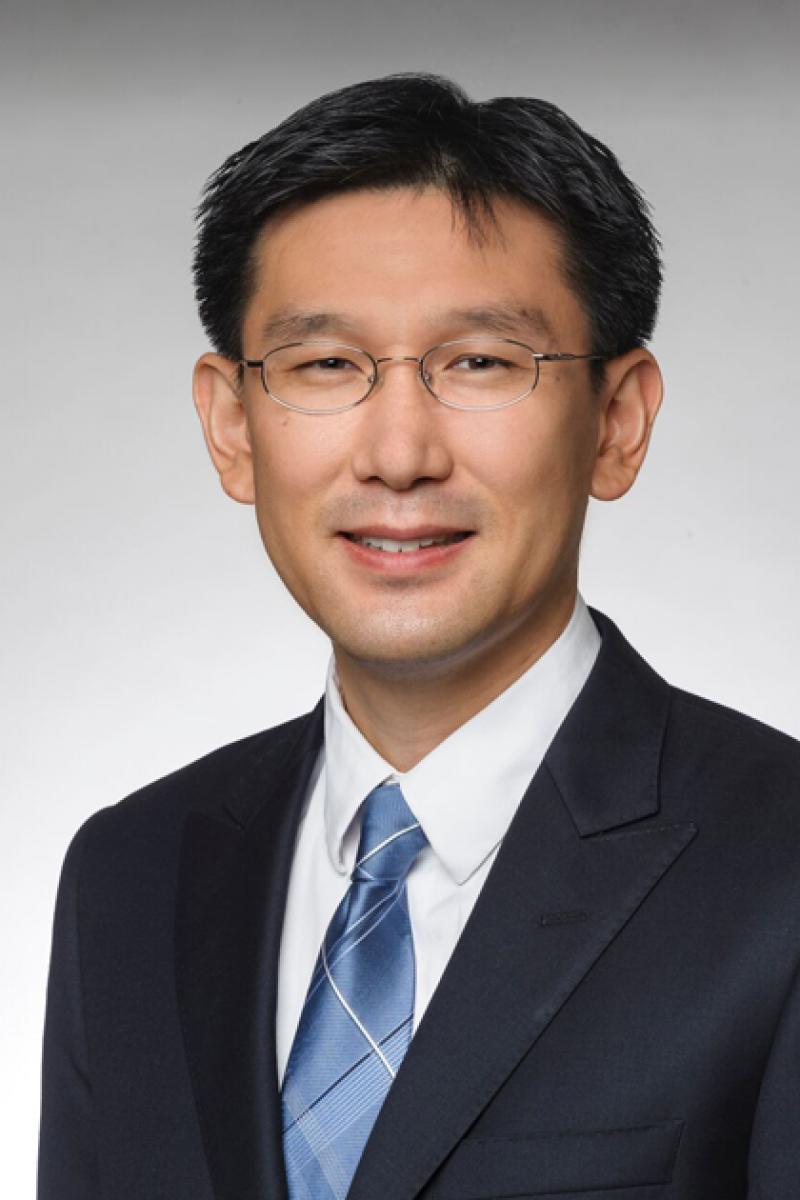 Overview
Dr. Sahng G. Kim is an Associate Professor of Dental Medicine at Columbia Univeristy Medical Center in the Section of Cariology and Restorative Sciences, Division of Endodontics at the Columbia University College of Dental Medicine. He is also the Program Director of Postdocotoral Endodontics Program.
Dr. Kim earned his dental degree at Seoul National University and completed his specialty training in Endodontics and a Master Program in Oral biology at the University of Pennsylvania. He received his DDS degree from Columbia University College of Dental Medicine. He has published extensively on dental pulp regeneration and topics related to Endodontics and lectured nationally and internationally. Dr. Kim has served on the American Association of Endodontists Research and Scientific Affairs Committee and currently serves on the Scientific Advisory Board of Journal of Endodontics. Dr. Kim is a Diplomate of the American Board of Endodontics.
Publication List:https://scholar.google.com/citations?user=of4NtlkAAAAJ&hl=ko&oi=ao
Areas of Expertise / Conditions Treated
Endodontics Surgery
Microscopic Endodontics
Root Canals
Spinal Nerve Root Block
Surgical Root Canal Therapy
Academic Appointments
Associate Professor of Dental Medicine (Endodontics) at CUMC
Administrative Titles
Director, Postdoctoral Program, Division of Endodontics
Schedule an Appointment
New and Existing Patients:
Connect Patient Portal
For existing patients, login to make an appointment, view documentation or contact your care provider.
Location(s)
New Patient Appointments:
Insurance Accepted
Consumer Health Network (CHN)
Consumer Health Network (CHN)
Devon Health Services
Devon Health Services-PPO
*Please contact the provider's office directly to verify that your particular insurance is accepted.
Credentials & Experience
Honors & Awards
Fellowship in American College of Dentists
Dr. Stanislaw H. Brzustowicz Junior Faculty Award, Columbia University College of Dental Medicine
Omicron Kappa Upsilon - National Dental Honor Society
Case presentation award, Dept.of Endodontics, University of Pennsylvania School of Dental Medicine
Cliinical teaching award, Dept. of Endodontics. University of Pennsylvania School of Dental Medicine
Teaching award, Microendodontic and Endodontic Microsurgery Continuing Education, Dept. of Endodontics, University of Pennsylvania School of Dental Medicine
First place award for oral research presentation, American Association of Endodontists Annual Meeting
Research
Research Interests
Dental Pulp Regeneration
Endodontic Microsurgery
Tissue engineering
Selected Publications
Jalali P, Kim SG. Multiple periradicular radiolucencies mimicking endodontic lesions in renal osteodystrophy of the mandible: a case report. Int Endod J 2016 49(7):706-14.
Zhujiang A, Kim SG. Regenerative endodontic treatment of an immature necrotic molar with arrested root development using recombinant human platelet-derived growth factor: a case report. J Endod 2016 42(1):72-5.
Erisken C, Kalyon DM, Zhou J, Kim SG, Mao JJ. Viscoelastic properties of dental pulp tissue and ramifications on biomaterial development for pulp regeneration. J Endod 2015 41(10):1711-7.
Chi S, Andrade D, Kim SG, Solomon C. Guided Tissue Regeneration Surgery Using a Bioactive Absorbable Membrane. J Endod 2015;41(4):559-62.
Radwan A, Kim SG. Treatment of a Hypertaurodontic Maxillary Second Molar in a Patient with Ten Taurodonts: A Case Report. J Endod 2014;40(1):140-4.
Song MJ, Kim SG, Lee SJ, Kim B, Kim E. Prognostic Factors of Clinical Outcomes in Endodontic Microsurgery: A Prospective Study J Endod 2013:39(12):1491-7.
Paryani K, Kim SG. Regenerative Endodontic Treatment of Permanent Teeth after Completion of Root Development: A Report of Two Cases. J Endod 2013;9(7):929-34.
Kim SG, Zheng Y, Zhou J, Chen M, Embree CM, Song K, Jiang Nan, Mao JJ. Dentin and dental pulp regeneration by the patient's endogenous cells. Endodontic Topics 2013;28(1):106-117.
Kim SG, Zhou J, Solomon C, Zheng Y, Suzuki T, Chen M, Song S, Jiang N, Cho S, Mao JJ. Effects of growth factors on dental stem/progenitor cells. Dent Clin North Am 2012 56(3):563-575,
Kim SG, Kim SG, Viechnicki B, Kim S, Nah HD. Engineering of a Periodontal Ligament Construct: Cell and Fiber Alignment Induced by Shear Stress. J Clin Periodontol 2011;38(12):1130-6.