Panos N. Papapanou, DDS, PhD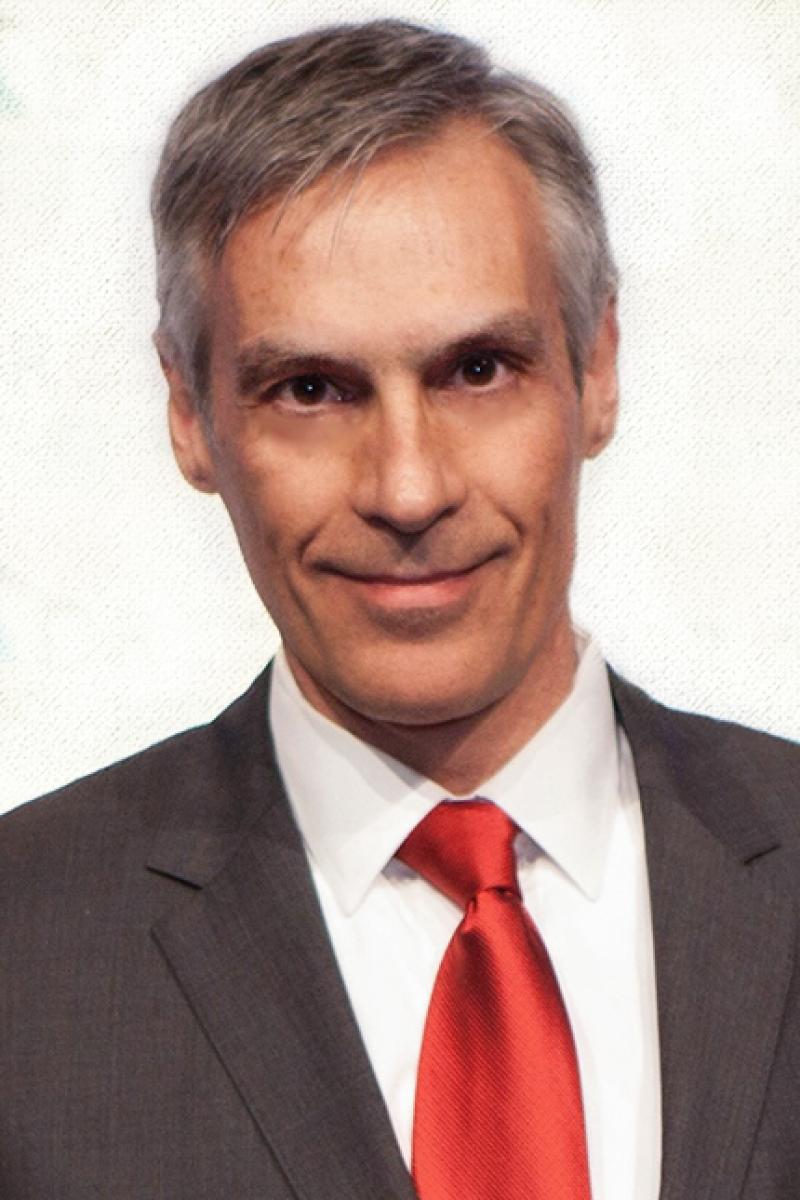 Overview
Areas of Expertise / Conditions Treated
Dental Implant, Dental Implant Surgery, Periodontics, Periodontal Surgery, Periodontal Therapy, Non-Surgical Periodontics, Gum Disease
Academic Appointments
Professor of Dental Medicine
Administrative Titles
Chair, Section of Oral, Diagnostic and Rehabilitation Sciences; Director, Division of Periodontics; Columbia University College of Dental Medicine
Dr. Papapanou is Professor of Dental Medicine, Chair of the Section of Oral, Diagnostic and Rehabilitation Sciences, and Director of the Division of Periodontics, Columbia University College of Dental Medicine.
He is internationally recognized for his research in the epidemiology of periodontal diseases, the assessment of microbial and host-derived risk factors, the pathobiology of periodontitis and its role in as a general health stressor in atherosclerosis and pregnancy complications. His research has been funded by the National Institutes of Health, foundations and industry.
He is a member of the advisory board of several scientific journals, a Fellow of the American College of Dentists and a Past President of the Periodontal Research Group of the International Association of Dental Research.
Hospital Affiliations
NewYork-Presbyterian/Columbia
Schedule an Appointment
New and Existing Patients:
Location(s)
New Patient Appointments:
New Patient Appointments:
Credentials & Experience
Honors & Awards
1988                The Jens Waerhaug Research Prize; Scandinavian Society of Periodontology
1996                The 1st Anthony A. Rizzo Young Investigator Award; Periodontal Research Group; International Association for Dental Research
1998                The Walther-Engel Prize; Academy of Graduate Dental Education, Karlsruhe, Germany
2007                Clinical Research Award; American Academy of Periodontology
2007                Educator Award for Outstanding Teaching and Mentoring in Periodontics; American Academy of Periodontology
2008                Honorary Alumnus, Post-doctoral Periodontics Program; Columbia University College of Dental Medicine
2009                Sunstar World Periodontal Research Award; Sunstar Foundation for Oral Health Promotion
2012                Special Citation, American Academy of Periodontology
2015                The William J. Gies Award, International Association for Dental Research
2016                The Yngve Ericsson Prize in Prophylactic Dentistry Research; Swedish Patent Revenue Fund for Prophylactic Odontology and European Organization for Caries Research
2017                Distinguished Scientist Award for Basic Research in Periodontal Disease; International Association of Dental Research
Research
Dr. Papapanou's research focuses on the epidemiology of periodontal infections, their diagnosis and etiology, and the systemic effects of periodontitis. His current projects include: The analysis of serological markers of periodontal infections and their link to markers of systemic inflammation (Principal Investigator, funded by the American Heart Association) The effects of periodontal therapy on adverse pregnancy outcomes/ OPT trial (a multi-center, NIDCR funded study, in which he serves as Principal Investigator of the Columbia/Harlem Hospital enrollment site). The role of Oral Infections in Atherosclerosis and Stroke (Co-Investigator in the NIDCR funded INVEST study) Gene expression signatures in chronic and aggressive periodontitis (Principal Investigator, funded by Colgate-Palmolive)
Grants
NON-INFERIORITY STUDY OF IMMEDIATE OR DELAYED PROVISIONALIZATION AT POSTERIOR HEALED SITES USING NOBELPARALLELCCC IMPLANTS (STUDY CODE 2014-1287 (P&S Industry Clinical Trial)

Dec 16 2014 - Dec 16 2019
A COMBINED GENETIC/EPIGENETIC APPROACH TO STUDY PERIODONTITIS SUSCEPTIBILITY AND PATHOBIOLOGY (Federal Gov)

Sep 1 2017 - Aug 31 2019
GENOMIC APPROACHES TO THE PATHOBIOLOGY ANDCLASSIFICATION OF PERIODONTITIS (Federal Gov)

Apr 1 2015 - Mar 31 2019
THE SUBGINGIVAL MICROBIOME AND IMPAIRED GLUCOSE REGULATION (Federal Gov)

Aug 1 2017 - Apr 30 2018
ORAL INFECTIONS AND VASCULAR DISEASE EPIDEMIOLOGY STUDY (INVEST) (Federal Gov)

Jun 15 2000 - Feb 28 2018
PERIODONTITIS EXPOSURE AND RISK OF INCIDENT DEMENTIA (Federal Gov)

Sep 17 2013 - Aug 31 2016
CLINICAL AND TRANSLATIONAL SCIENCE AWARD (Federal Gov)

Sep 30 2006 - Jun 30 2016
SUBGINGIVAL MICROBIAL COMMUNITY STRUCTURE AND INSULIN RESISTANCE (Federal Gov)

Jul 20 2012 - Jun 30 2015
REFRAMING THE ACADEMIC MEDICAL CENTER THROUGH INTERPROFESSIONAL EFFECTIVENESS: TOWARD JUSTICE, SAFETY, AND KINDNESS (Private)

Jul 1 2011 - Jun 30 2015
MICRORNA EXPRESSION IN GINGIVAL TISSUES IN PERIODONTAL HEALTH AND DISEASE (Federal Gov)

Dec 1 2011 - Nov 30 2014
TRANSCRIPTOMIC STUDIES OF GINGIVAL TISSUES (Private)

Jul 5 2011 - Jul 4 2014
AETNA DENTAL WEB CONTENT DEVELOPMENT AND RESEARCH AGREEMENT (Private)

Dec 14 2006 - Dec 31 2013
CREATING AN INVESTIGATOR TOOLKIT TO BUILD A DENTAL CTSA NEXUS (Federal Gov)

Jun 1 2011 - Apr 30 2013
PERIODONTAL TISSUE TRANSCRIPTOMES IN EXPERIMENTAL GINGIVITIS - A PILOT STUDY (Private)

Oct 17 2008 - Apr 16 2011
PERIODONTITIS, ATHEROSCLEROSIS AND THE HOST RESPONSE (Federal Gov)

Aug 1 2003 - Jul 31 2010
EFFECTS OF PERIODONTAL THERAPY ON PRETERM BIRTH (Federal Gov)

Sep 1 2002 - Dec 31 2007
AETNA DENTAL WEB CONTENT DEVELOPMENT AND RESEARCH AGREEMENT (Private)

Dec 14 2004 - Dec 13 2006
EFFECTS OF PERIODONTAL THERAPY ON PRETERM BIRTH (YR 2) (Federal Gov)

Sep 30 2002 - Nov 30 2005
EFFECTS OF PERIODONTOL THERAPY ON PRETERM (Federal Gov)

Sep 30 2002 - Aug 31 2005