General Information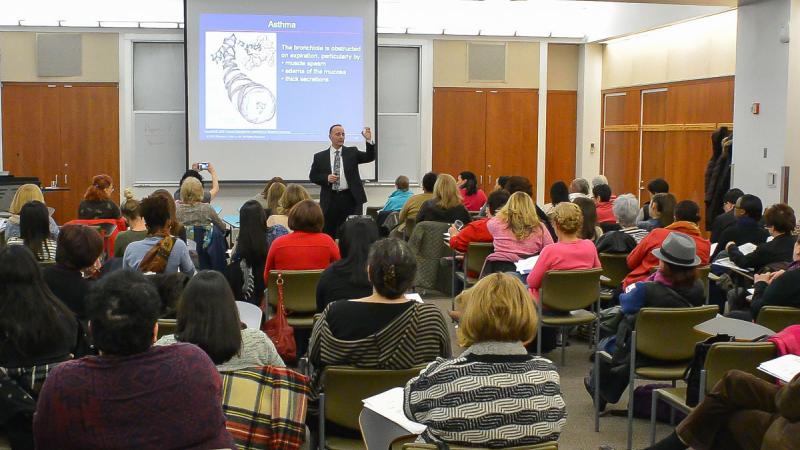 Course Location
Most Continuing Education courses are held at Columbia University Medical Center (CUMC) located at West 168th Street and Broadway. Course location details and directions are provided at registration.
Course Credit
Continuing Dental Education credits are issued on a credit per hour basis. Full attendance and course completion is required to obtain credit. Participants receive a statement of attendance at the end of each course.
Please contact your local licensing authority for CE credit hour guidelines and regulations.
Cancellations and Refunds
Please notify the Continuing Education Office of a cancellation at least 3 business days prior to the start of the course in order to receive a refund or credit.
Cancellations for continuum courses must be received at least two weeks prior to start of course to be eligible for a refund and will result in a $500 processing fee.
Columbia University cannot assume responsibility for losses due to emergencies, unforeseen circumstances, or participants' travel arrangements. Course fees for no-shows will be forfeited.
Occasionally, courses are cancelled due to lack of enrollment or inclement weather, in which case a full refund is granted.
Tax Deduction
The IRS allows an income tax deduction for Continuing Education course expenses when course content is designed to maintain or improve skills required for an individual's business. Deductible expenses include registration fees, cost of travel, meals, and lodging. Please consult your accountant for specific information.
Enrollment Policy
Upon registering in any Continuing Education activity, the participant agrees that Columbia University College of Dental Medicine and their affiliates, and all personnel associated with the program, are not responsible or liable for any injuries or other damages sustained by the attendee in connection with the scheduled activity, and the participant hereby releases each of them from any claims against them arising directly or indirectly from any such injury or damage.
The registered participant grants permission to the Office of Continuing Education to utilize the participant's image, likeness, actions and/or statements in any live or recorded audio, video, or photographic display or other transmission, exhibition, publication or reproduction made of, about or at the activity without further authorization or compensation. Participants may not use video or audio recording devices during the course or scheduled event.
Registering for any Continuing Education activity constitutes acceptance of these terms.
Sponsorship Policy
Sponsorship of a Continuing Education course by the Columbia University College of Dental Medicine does not imply subject matter, philosophy, product, or technique endorsement. Courses may include subject matter of an experimental and/or controversial nature. This material is offered to the profession for educational and informational purposes only.
Columbia University College of Dental Medicine is an ADA CERP recognized provider 11/2017-12/2021. ADA CERP is a service of the American Dental Association to assist dental professionals in identifying quality providers of continuing dental education. ADA CERP does not approve or endorse individual courses or instructors; nor does it imply acceptance of credit hours by boards of dentistry. Please contact your local licensing authority for CE credit hour guidelines and regulations.
AGD - Accepted Program Provider
FAGD/MAGD Credit 11/2017 - 12/2021
Provider ID#214174
Columbia University is a member of the Association of Continuing Dental Education (ACDE) - the organization of Continuing Education providers associated with dental schools in the U.S., Canada, and Puerto Rico.
Contact Information
For further information please contact us:
Continuing Education
Columbia University College of Dental Medicine
630 West 168th Street, Box 20
New York NY 10032
212-305-7124