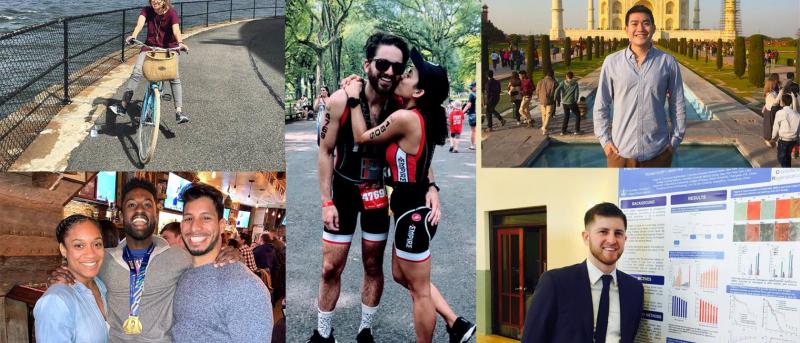 Class of 2019: Who They Are, What They Learned
Columbia's newest crop of dentists went through their final rites of passage on May 22-23, 2019, and became doctors of dental surgery. Although the Class of 2019 excelled as a whole, matching in nearly every specialty at the highest rates in the nation, each student's path to dentistry was unique.
This class of dentists is comprised of accomplished researchers, athletes, musicians, parents, travelers, educators, community health workers, and far more. Their individual challenges, personal successes, and major life changes all deserve highlighting.
Meet a handful of CDM's newest alumni. 
Brandon McDonald
Health disparities start early. Which is why Brandon McDonald will intervene early as a pediatric dentist.
Daria Vasilyeva
A 'why not' philosophy drives Daria Vasilyeva, a future oral pathologist, educator, and explorer at heart.
Bobby Chacon 
Tissue regeneration research, a debilitating bike accident, and a marathon. Each of these played a pivotal role in shaping Bobby Chacon's path to dentistry. 
Ben Wang
A farm-to-school program sparked Ben Wang's desire to help transform the field of oral healthcare.  
Michael Schiff 
A tragic loss in his first year of school taught Michael Schiff the true meaning of compassionate care, setting on his path to oral surgery and a life of service.