​Section of Growth and Development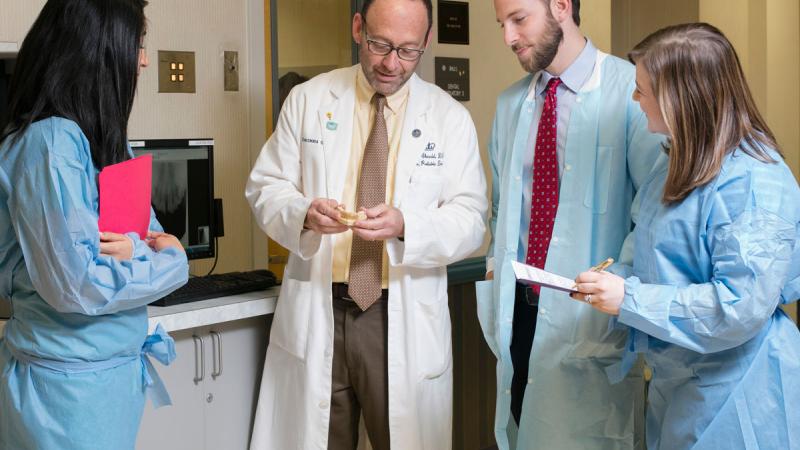 Sunil Wadhwa, DDS, PhD
Chair, Section of Growth and Development
Richard Yoon, DDS
Vice Chair, Section of Growth and Development
Welcome to the Section of Growth and Development at Columbia University's College of Dental Medicine—the home of the Division of Orthodontics and the Division of Pediatric Dentistry.
The section is committed to comprehensively preparing competent individuals to become proficient, compassionate, critically thinking practitioners in the private, hospital-based, and/or academic setting.
We are dedicated to providing high-quality, patient-focused, interdisciplinary oral health care to the children of the Washington Heights-Inwood area of New York City, especially at-risk and special needs populations. This occurs with awareness of the family structure, cultural competency, and consideration of the importance of our community setting. We play an active role in advancing the oral health knowledge of the Columbia University Irving Medical Center and Morgan Stanley Children's Hospital (CHONY) Networks and the Washington Heights-Inwood community by engaging in community activities, scholarly activity, research, and outreach programs.
The orthodontics and pediatric dentistry programs foster awareness among patients, parents, dental professionals, and other health care providers that a healthy oral cavity is a prerequisite for good overall health and that emphasis on oral health, prevention of oral disease, and orthodontia is integral to a comprehensive health care system.
Besides excellence in education and patient care, we provide an environment that encourages scholarly activity and research that will improve the health and well-being of the public. Students, residents, and most full-time faculty are required to actively engage in research activities.
Mary V. Casey
Section Administrator
212-305-7951
mcm2146@cumc.columbia.edu
Jacqueline Melendez
Administrative Coordinator
212-305-2425
jim14@cumc.columbia.edu