​Admissions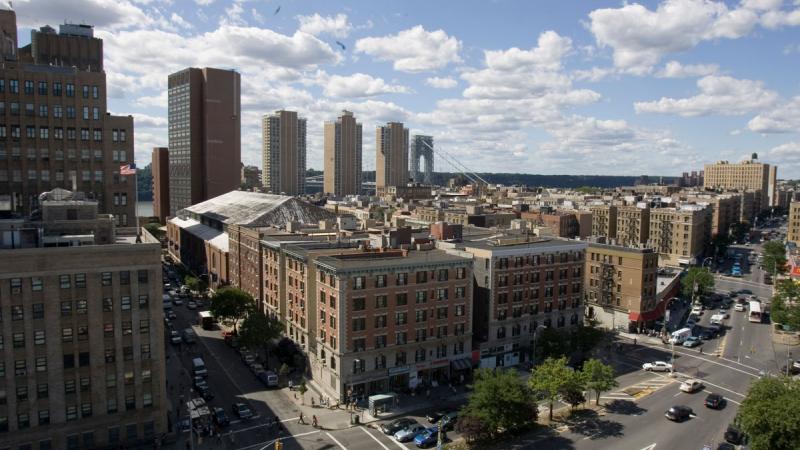 Coronavirus information for prospective applicants:
The global COVID-19 pandemic of 2020 presented institutions of higher education with challenges in teaching and learning, as well as in the assessment of academic performance.  As a consequence of these challenges, Columbia University affirms the following principle: 
The University's graduate and professional schools, as well as their respective admissions committees, will take into account the important disruptions caused by the COVID-19 outbreak when reviewing student transcripts and other admissions materials as part of their customary practice of performing holistic reviews of individual applications or dossiers. Specifically, we will respect decisions made by institutions or individuals regarding the adoption of Pass/Fail or similar grading options during the period in question.
The Provost and University Deans adopted this principle to ensure that no applicants are disadvantaged by policy decisions made by their colleges/universities as a result of this unprecedented public health event.
---
Frequently Asked Questions about the application process and COVID-19:
Delayed DAT: CDM will accept applications from applicants who were unable to take the DAT due to COVID-related test cancellations. At CDM, a holistic review of applications has always been our practice in the admissions process and we will continue to do so. For those affected, we will base decisions on the information that is available to us at the time of the application. Assuming that DAT testing resumes in the fall, we will require applicants to have taken the DAT before we make admissions decisions for the Class of 2026. If not, we will reevaluate this requirement. Applicants should not delay submitting their applications simply because a DAT score is not yet available.
Pass/Fail Grades: CDM will be flexible in the grading requirement for pre-requisite coursework if an applicant attends a school that made system-wide grading changes. We will accept Pass/Fail grades for Spring and Summer 2021 coursework taken due to the COVID-19 pandemic 
Online Courses: Columbia University and the College of Dental Medicine, as well as, many undergraduate schools have gone to online coursework during this time. CDM will accept online prerequisite courses for Spring and Summer 2021 semesters if they are offered by the school at which the candidate was enrolled in.  For students who have received an undergraduate degree or who are beyond undergraduate programs, we will accept online courses to meet prerequisites regardless of the institution. 
If you have any questions or concerns about how COVID-19 might affect your application, please email cdm-admissions@columbia.edu 
---
The College of Dental Medicine enrolls a diverse group of approximately 84 outstanding individuals each year into the four-year DDS program. We seek candidates with strong educational backgrounds, well-rounded extracurricular experiences, and skills in leadership and collaboration. Students of all ages and educational backgrounds are encouraged to apply; those with strong higher-level sciences will be given preference due to our biomedical curriculum.
For admissions questions, please contact:
Diana Lugo
Admissions Coordinator
Admissions and Student Affairs
dl2430@cumc.columbia.edu
212-305-3478