Summer Research Fellowship Program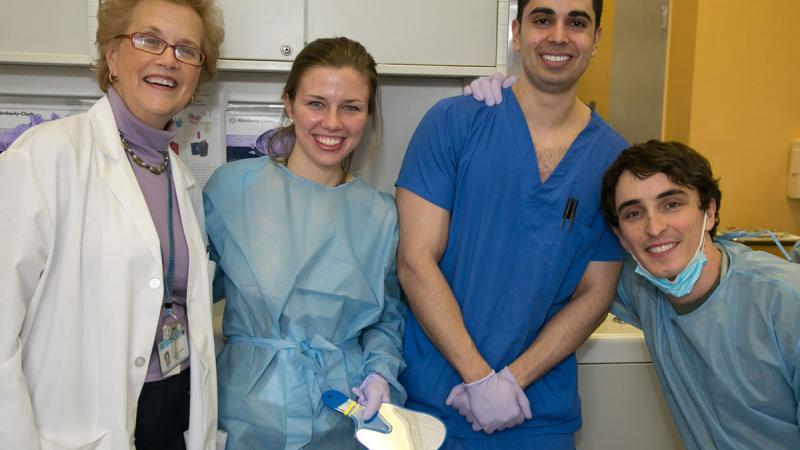 Dentists who seek new knowledge through clinical and/or basic science research make invaluable contributions to the dental profession and the public good.
The Summer Research Fellowship Program supports and encourages students who wish to conduct research during the summer between their first and second years of DDS training. The eight-week program gives participants the opportunity to experience the full spectrum of basic, clinical and translational research and encourages them to consider research-related careers.
All students accepted into the summer research program receive a stipend to conduct research under the mentorship of an experienced, full-time faculty investigator. Participants develop well-defined projects that often build on results previously obtained by their mentors' research groups, advancing the overall progress of that research. Newly conceived projects are also accepted with approval of a mentor.
Fellowship recipients are expected to write abstracts for the Jarvie Journal of the William Jarvie Research Society and prepare poster presentations for the Birnberg Research Program. Posters are judged in the Postdoctoral category. Category winners are eligible to attend and present their posters at a national conference.
Sources of useful information about research opportunities
Speak with upper level students and members of the Jarvie Society.
Review past Jarvie Journal publications to get a sense of the types of research that students have participated in.
Visit websites of CUMC schools, departments, and divisions across campus to study the various research programs. Individual faculty members, labs, and research groups also have websites that highlight areas of ongoing research opportunities.
Schedule a meeting with Dr. Carol Kunzel, Director of Research, for additional guidance.
Students are welcome to discuss questions regarding mentor selection as well as other research training opportunities.
Send an email request to:
Carol Kunzel, PhD, MA
Director of Research
ck60@cumc.columbia.edu
212-305-1405