Pediatric Dentistry
Make an Appointment at a Location Near You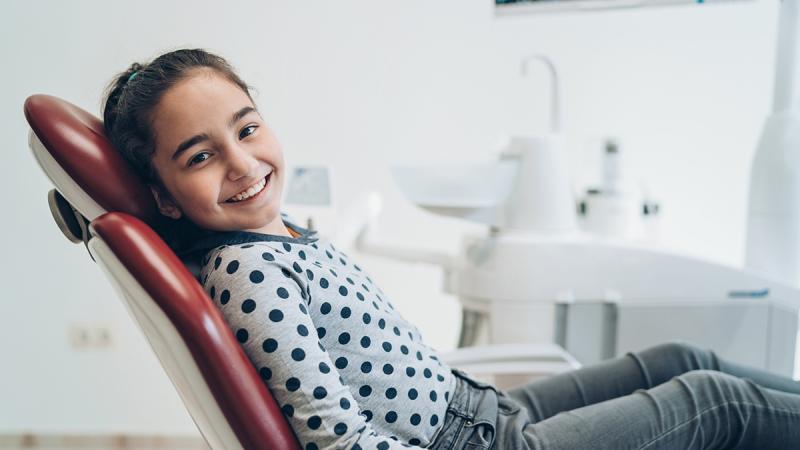 Expert Dental Care for Kids
When it comes to oral health, children have their own unique needs and dental issues—which is why they need dentists that specialize in treating them. Pediatric dentists are expert care providers for infants and children through adolescence, with a comprehensive understanding of their very specific needs.
Why Does My Child Need a Pediatric Dentist?
Your child's first experiences visiting a dentist are very important—they will lay the groundwork for a lifetime of oral hygiene and care. But it can be intimidating, even scary, and each child may react differently. Pediatric dentists must find the right way to work with every kid—and each child is different.
To face this challenge, a pediatric dentist typically has at least two to three years of additional training that prepares them for the specific needs of younger patients. They are also highly specialized experts—they only treat children.
What Does a Pediatric Dentist Do?
Pediatric dentists have a wide range of approaches to help children become comfortable with receiving dental treatment. As your child grows older, their pediatric dentist will address problems early to keep them from developing into something more serious and coordinate care with other specialists, if necessary. They'll also help answer any questions you may have about your child's oral health.
Introduction to Care
Children will ideally make their first visit to a pediatric dentist around their first birthday. This is an important opportunity to meet their dentist and start making it a fun, comfortable experience. It's a good chance for you to ask questions and see how your child reacts and learn about what to expect.
Cleanings, Exams, and Cavities
Eventually, your child's visits will include cleanings, topical fluoride applications, and general screenings. If your child has a cavity, your pediatric dentist can also take care of fillings and extractions. They'll also provide instruction and support to help your child develop good brushing and flossing habits.
Orthodontics
At ColumbiaDoctors Dentistry, our pediatric dentists work closely with our orthodontists—if your child needs an orthodontic treatment like traditional braces, we'll help make sure that things are going according to plan, every step of the way.
Are Dental X-rays Safe for My child?
The benefits of dental X-rays are many, because they allow pediatric dentists to diagnose and treat most dental conditions before they become larger problems.
Many parents feel concerned about exposing their children to radiation from dental X-rays. At ColumbiaDoctors Dentistry, your child's safety is our priority. We use the latest digital X-ray technology with minimal radiation exposure, levels that are lower than many naturally occurring radiation sources. Our dentists will be happy to talk about any concerns you have before taking X-rays of your child's mouth.
Why ColumbiaDoctors Dentistry?
At ColumbiaDoctors Dentistry, our pediatric dentists are trained to work with young patients from infancy through adolescence, as well as with children and adults with special needs. Our amazing staff is dedicated to providing a warm and friendly environment—we want visits to the dentist to become a regular and comfortable routine for you and your child.
In New York City, we know it's not always easy to bring your kid to the dentist. But with five locations throughout Manhattan, it's simple to find a ColumbiaDoctors Dentistry office near you that's easy to get to.
With state-of-the-art offices, a friendly staff, and expert pediatric dentistry care, ColumbiaDoctors Dentistry makes going to the dentist a better experience for your child—and for you.