TMJ/Facial Pain
Make an Appointment at a Location Near You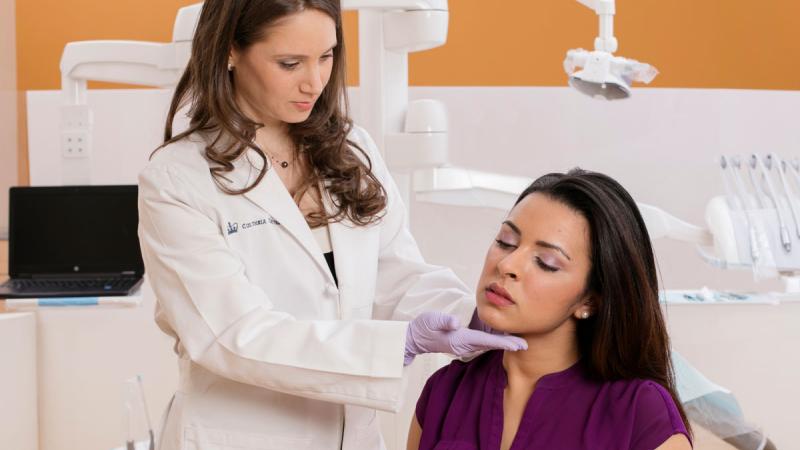 Headaches, jaw pain, clicking or locking of the jaw, and related pain or discomfort can be particularly frustrating and difficult to diagnose. The Clinic for Oral, Facial, and Head Pain at ColumbiaDoctors Dentistry offers a unique, interdisciplinary approach to the diagnosis, management, and treatment of acute and chronic oral, facial and head pain.
At our state-of-the-art pain clinic, our doctors take a comprehensive approach to these types of disorders, so that you can avoid visiting many different specialists as you seek relief. Our pain specialists work together and stay in close communication with you and your physician as we develop a treatment plan that addresses your particular pain issues.
We are dedicated to helping you find relief for your chronic or acute pain. Our providers include specialists from the world-renowned NewYork-Presbyterian Hospital, ranked among U.S. News and World Report's top seven hospitals in the country.
Conditions treated at the center
Doctors at the Clinic for Oral, Facial and Head Pain evaluate and treat patients for a number of complex conditions, such as:
Musculoskeletal disorders of the head, face and neck
Temporomandibular joint disorders (TMJ/TMD) 
Trigeminal neuralgia
Cephalic/Cranial neuralgias
Headache
Burning mouth and tongue syndromes
Snoring and Sleep Apnea
Cost of Evaluation
The Clinic for Oral, Facial, and Head Pain at ColumbiaDoctors Dentistry runs on a fee-for-service basis. Most evaluations are partially covered by insurance carriers. Our administrative staff will be happy to assist patients in obtaining reimbursement.