​Prosthodontics
Make an Appointment at a Location Near You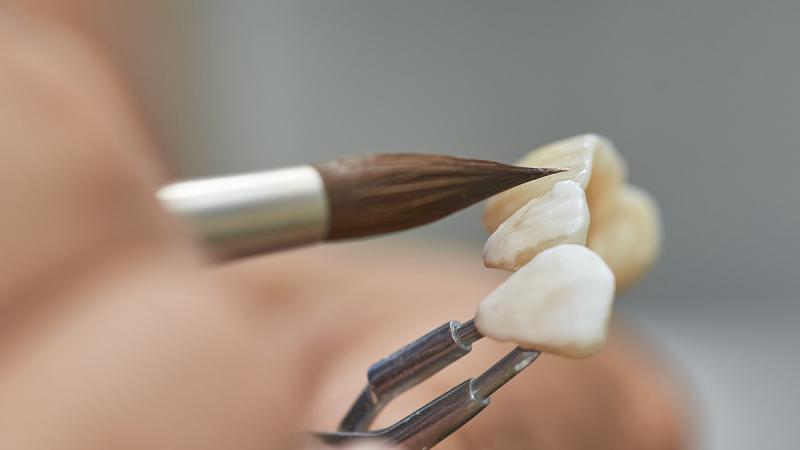 Missing or damaged teeth can be the result of congenital defects, trauma, or neglect. Whatever the cause, you may be referred to a prosthodontist to restore or replace them.
What Is a Prosthodontist?
Prosthodontists are dentists who have gone through three years of specialized training to provide high-level care in the restoration and replacement of teeth. These specialists are often considered artists as well as medical professionals for their mastery of tooth replacements that fit precisely and look natural.
What Does a Prosthodontist Do?
Prosthodontists provide a full range of treatments that include crowns, bridges, dentures, and dental implants. They also address injuries to the mouth's structure, snoring and sleep disorders, and oral cancer reconstruction and continuing care. Because this specialty frequently touches other specialties, they often oversee multidisciplinary care.
What Services Does a Prosthodontist Provide?
Dentures
Dentures are removable appliances that can replace missing teeth and help restore your smile. If you've lost all of your natural teeth, whether from gum disease, tooth decay or injury, replacing missing teeth will benefit your appearance and your health. Dentures can be conventional, full, partial, immediate or over dentures. Your dentist will explain the type of denture that is best for you.
Customizing and Creating a Crown/Bridge
Your dentist will customize your crown to blend in with your other teeth. If you are missing more than one tooth, your dentist can create an implant-supported bridge to replace the entire section at once. Since this part of the process usually takes some time, your dentist may also give you a temporary crown, bridge, or denture to allow you to eat and speak normally.
Healing (Osseointegration)
Next, the bone heals around the implant, holding it in place. This process is called osseointegration and can take several months. In some cases, the implant may need to be completely integrated before the replacement teeth can be attached. But for many patients, the implants and replacement teeth can be put in place in a single visit.
Placing a New Crown/Bridge
Once the implant has healed sufficiently, your dentist will set your new replacement tooth or bridge. They will also make any necessary adjustments to make sure that your new tooth fits comfortably and aligns properly with the surrounding teeth.
Why Choose ColumbiaDoctors?
When you become a patient with ColumbiaDoctors Dentistry, you have the advantage of comprehensive care. That means you'll be able to see an expert prosthodontist in the same office as your general dentist and know that they are communicating closely about your care. We will help you come up with a plan for replacing or restoring your teeth that works with your specific needs, and we'll make sure your care is as seamless as possible so that you can enjoy a healthy, beautiful smile.